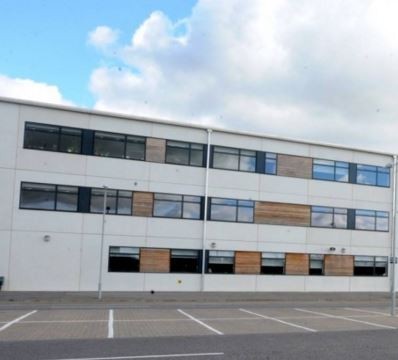 Parents are paying a premium of more than £100,000 to buy a home close to one of the north-east's most successful state schools.
Homes in the catchment area of Cults Academy, Aberdeen, cost £102,500 more than the average house in neighbouring parts of the city.
That is a 52% gap – two and a half times the Scottish average and the widest anywhere in the country, according to research by Bank of Scotland.
The study suggests well-heeled parents may have driven prices up in the sought-after area of the city as they look to give their children the best chance to get into a good school.
On average in Scotland, it costs around £41,000 more to live in areas near top-performing schools, making the £102,500 premium in Lower Deeside all the more startling.
Average property prices have reached £231,476 in some areas around Scotland's top 20 state secondary schools,
Councillor Tauqeer Malik said: "Our local schools in Aberdeen are really good and Cults Academy is one of our top schools. People think about their children and what school they are going to send them to, so I think parents put a lot of importance on how good the school is in the area they are moving to.
"Lower Deeside has a lot to offer as well as good schools so it is an area where lots of people want to live."
Robert Fraser, senior property partner at north-east based estate agents Aberdein Considine, added: "Schools are always an important factor when families – or young couples planning family – move home.
"Aberdeen is currently blessed with some fantastic educational establishments, both public and private.
"In the property market, it has always been very much about location, location, location.
"The property prices around our best schools tell us that the opportunity of a good education pushes up the price in the same way as high-speed broadband or being near a rail station."
Graham Blair, mortgages director at Bank of Scotland said: "When buying a home, parents understandably want their children to be close to a top performing school. In areas such as Edinburgh and Aberdeen, the price tag for a house close to the best state schools is unsurprisingly large. However, in other areas, particularly East Renfrewshire, this doesn't appear to be the case with three of the top five schools being reasonably affordable, or even cheaper than houses in the surrounding area."