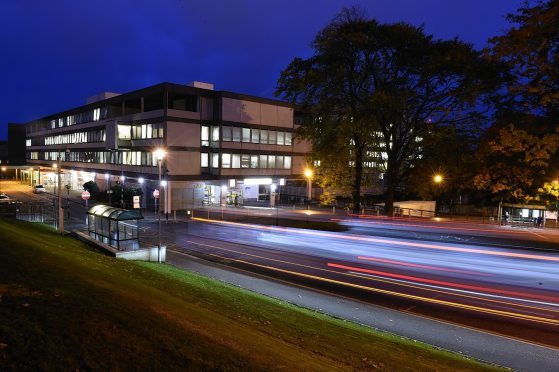 The daughter of a cancer patient who died after developing sepsis while being treated at an Aberdeen hospital has said lessons must be learned.
Her mother, named only as 'Mrs A', was diagnosed with cancer after attending Aberdeen Royal Infirmary and complaining of lower abdominal pain.
After a procedure to drain urine from her kidneys, Mrs A, who was from Aberdeenshire, began to show signs of severe infection and later died.
Speaking to The Press and Journal last night, her daughter revealed her relief after a watchdog report stood up her claim that doctors were wrong not to prescribe antibiotics to prevent such an infection.
She said: "I'm a pharmacist so I knew something wasn't right but you don't necessarily need to have a medical background. It's important that people are able to seek out truth and answers for themselves.
"With the publication of the report, I feel so relieved to finally be listened to and have my mum's losing battle addressed.
"The process would never have brought back my mum but certainly may prevent other families from losing a loved one long before their time."
Sepsis, also known as septicemia or blood poisoning, is the name given to a type of reaction from the body to a serious infection that quickly spreads.
In such cases, the immune system will launch a massive response to fight the infection, leading to septic shock and potential organ failure.
In a ruling by the Scottish Public Services Ombudsman (SPSO), the health board were found to have failed to offer antibiotics as a preventive measure.
They also wrongly told the patient's daughter they were not required to prescribe antibiotics in that situation.
The watchdog also found that NHS Grampian had failed to apologise to the family of Mrs A after her daughter raised concerns.
In the ruling, the health board were told to ensure guidance for clinicians is clearer in future and say sorry to the family.
An NHS Grampian spokeswoman said: "We have accepted the Ombudsman's recommendations and will implement them in full. This report will be shared in full with the relevant clinical staff.
"We will apologise unreservedly to the family for the areas where our care has fallen short of the high standards we would expect."
North-east MSP Tom Mason said: "It is right that NHS Grampian is apologising in this case, but members of the public will be concerned about practices at city hospitals.
"Patients and their families will be looking for assurances from the health board that robust measures are now in place to avoid a repeat of this terrible incident."