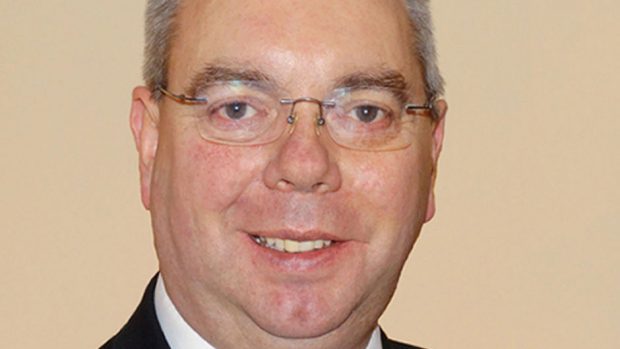 A memorial trophy named in honour of a late politician has been formally handed over to two Mearns schools by his widow.
Alex Johnstone, long-serving Conservative MSP for the North East region, died aged 55 in December after a short illness.
Following his untimely death, widow Linda was presented with an engraved quaich, to be used as the prize in a school debating competition between Mearns and Mackie academies.
Mr Johnstone attended Mackie Academy, in Laurencekirk, while his wife was a pupil at Mearns, in Stonehaven.
Mrs Johnstone has now handed over the trophy, which was funded by Mearns Heritage Services and the English Speaking Union Scotland, to pupils and staff from both schools.
The presentation took place in the Conservative Club on Stonehaven's Robert Street yesterday afternoon.
"I am delighted that the name and legacy of Alex will live on through this trophy, and hope that it will encourage a future generation of young debaters to follow to follow in the footsteps of an inspirational servant of the north-east," she said.
"Alex learned his debating skills while still at school, and he made his voice heard when debating issues and voicing concerns for the people of Angus and the Mearns."
Mr Johnstone died on December 7 after a short battle with bowel cancer.
He had first became unwell in September but the disease initially went undiagnosed.
In May, his wife and family raised close to £5,000 to heighten awareness of the illness by taking part in the Moontrose Night Walk.
The trophy was presented to Dave Martindale, head teacher at Mearns, and head prefects James Poppleton and Emily Donald.
Kat Thoirs, deputy head teacher, was there to represent Mackie Academy.
Dave Ramsay, of Mearns Heritage Services, said: "Alex and Linda were great supporters of many of my heritage projects, and it has been a pleasure working with Linda, to bring about this fitting tribute to Alex, and ensure that his memory lives on, through this trophy.