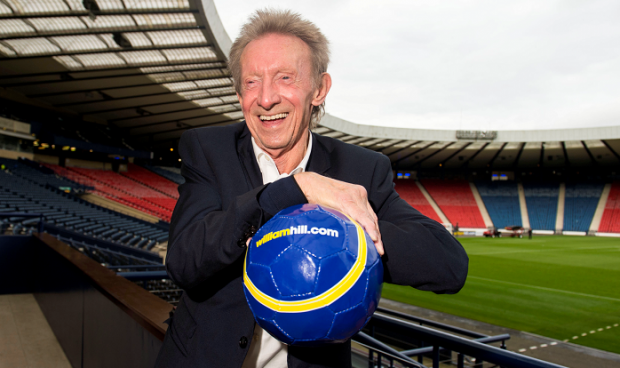 Aberdeen's most famous footballing son will be given the freedom of the city in November as the city is lit for Christmas.
Aberdonian Denis Law will be conferred at a special ceremony on November 25 at the Beach Ballroom.
The freedom of the city procession will take place the following day at 5.30pm, when Mr Law will travel in an open top car down Union Street to the Town House, as part of Aberdeen's Christmas lights switch on parade.
Mr Law, now aged 77,  is world-renowned for his prolific playing career in the 1960s and 70s, which included spells at Manchester United, Torino and Manchester City, among others.
He is the only Scottish player to have won the prestigious Ballon d'Or award – picking up the title in 1964. In March, councillors unanimously backed a motion to grant Mr Law the historic freedom of the city honour, which means he will join the likes of former Soviet premier Mikhail Gorbachev and the cast of Scotland the What? in receiving the accolade. And last month the council approved £56,000 to pay for hosting the glitzy ceremony to honour the Powis-born star.
Mr Law said: "To have the Freedom of the City conferred on me is overwhelming, as you always think these sorts of awards should go to other people.
"I may have left Aberdeen as a youngster but everyone knows I am an Aberdonian at heart and my love for the city and its people has never diminished.
"This will undoubtedly be one of the highlights of my life for both me and my family."
Lord Provost Barney Crockett said: "I am delighted to announce the date of the freedom ceremony of one the city's most famous sons Denis Law. Denis is a great ambassador for his sport and a wonderful son of the city and I'm sure all the people of Aberdeen will come out to show their respect and admiration for him and join in the celebrations for the freedom of the city parade."
Mr Law was a world-class goalscorer and played for Scotland 55 times, jointly holding the Scottish international record goal tally with 30 goals.
The forward also set a Manchester United record for scoring 46 competitive goals in a single season.