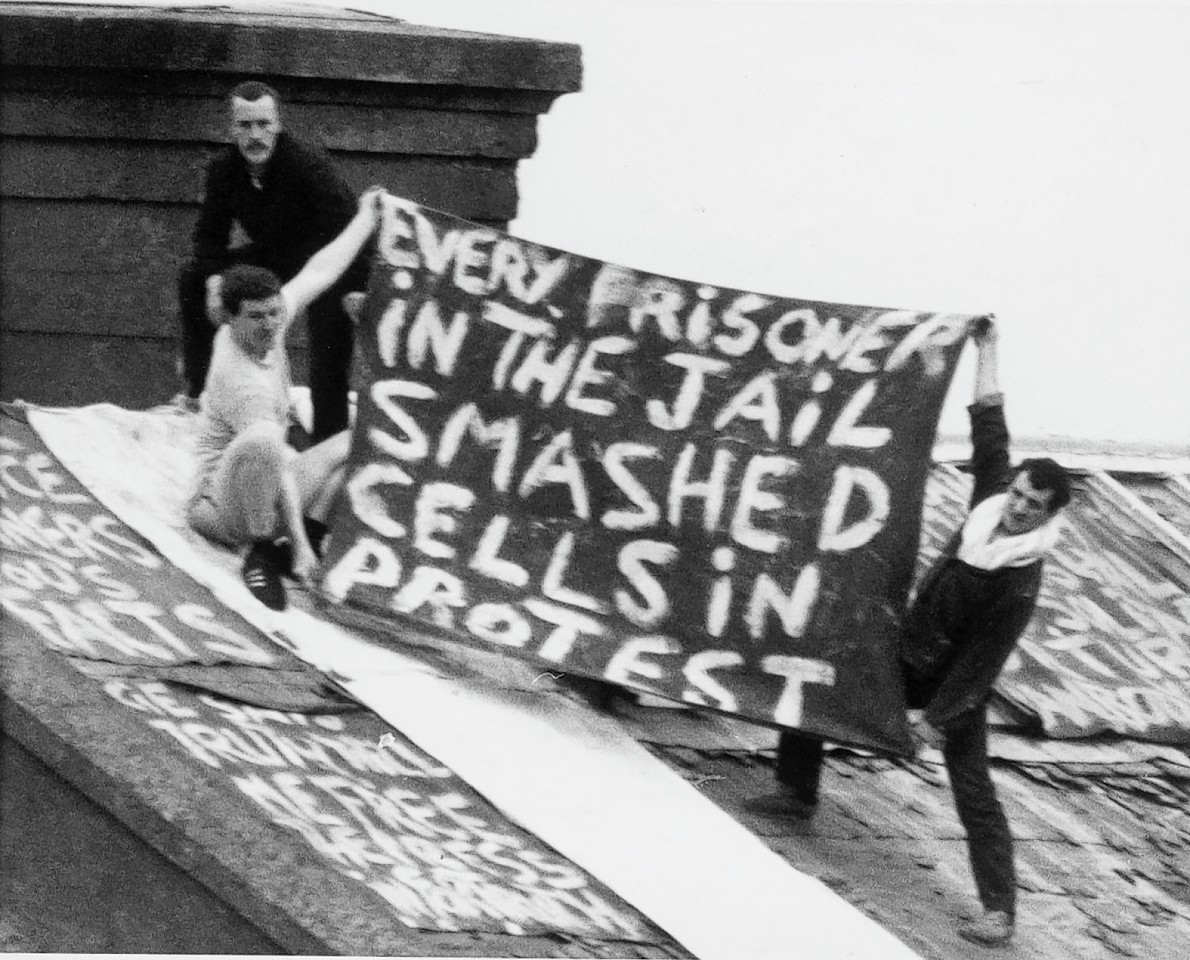 A prison guard stabbed four times during the riots at Peterhead Prison 30 years ago has broken his silence for the first time.
Bill Florence was on patrol when, without warning, 50 inmates overpowered him and colleagues on September 28, 1987 – taking control of the jail for five days.
The father-of-two has never publicly spoken about the terrifying ordeal, but his daughter Laura decided it was time to shine a light on her "hero" and encouraged him to speak out on the 30th anniversary of the riots.
Riots, hostages and silent cells. Pictures show Peterhead prison through the years
Last night, Mr Florence admitted the memory of what happened over the four days he was kept captive by the cons has stuck with him.
He had been patrolling an upper section of the Victorian-era prison when they rushed him during the night.
But while he managed to get one guard out of the cell block before he was cornered, Mr Florence was not so fortunate.
The 72-year-old, who now lives near Dumfries, had only started working in Peterhead two years before and had moved his young family up from Barlinnie where he had previously been stationed.
He said: "What happened on that Monday night came out of the blue. There had been tension in the halls for two or three days, but no one expected that.
"I was on the top gallery when it kicked off and when I realised what was happening I told my colleague to get out as quick as he could. I tried to do the same, but I was grabbed."
The inmates stabbed Mr Florence, took his keys and radio and then threw him in a cell to await his fate.
Thirty minutes passed before the door finally opened again, when the prisoners bundled fellow guard Jackie Stuart into the same cell.
"It wasn't long after that when four of them came in wearing hoods and just started laying into us," Mr Florence added.
"Things carried on from there. Over the next couple of days we were moved between cells and they were making demands, and they had barricaded the whole place up.
"In total, I got stabbed four times on the body by a knife they had made up themselves.
"It gave the other cons a fright, because I was of no use to them dead. It probably looked worse than it was to them, but I had a broken leg and collar bone at this time as well."
Mr Florence's injuries became such a worry for the prisoners in the end that they eventually had to release him for treatment.
Throughout the ordeal, his daughter Laura, six, and Gemma, two, had been kept in the dark.
His wife, however, had been told about the incident by the arrival of police officers at the family home and a phone call from the prison.
She was later hounded by former inmates ahead of a trial involving the men who had rioted – prompting the family to leave the north-east.
"My wife, Joan, went through a lot," Mr Florence said.
"They had taken me to the hospital in Peterhead after I was released and my wife had been allowed to come in. She just took one look at me and collapsed.
"I came home the next day, when Jackie was released.
"But we eventually had to move away from Peterhead. Prior to the trial my wife was getting phone calls to the house from people saying they had watched her take my daughter to school – and that she should make sure I shouldn't tell any lies in court.
"As soon as my family started getting involved I went to see the governor and he asked me where I wanted to go."
Almost 11 months to the day of the riots, Mr Florence and his children moved to Dumfries, where he continued to work in prisons for the next decade.
The prison where he was held captive is now a relic to that time period, used as a museum to offer a glimpse into what life would have been like for inmates and guards within its walls.
Mr Florence said: "I've been through the museum since, and it brought back memories.
"The type of people we were dealing with at that time, this is what they did. It was their life. I haven't given forgiveness much of a thought, but I can understand why they do it – they put me and many other hostages through a lot.
"You never forget about it."
Mr Florence's colleague, Mr Stuart, now 87, was only rescued when SAS troops stormed the cells where he was being held to disperse the riot.
Over the course of the riot, he had been paraded on the prison's roof, stripped and beaten.
He now acts as a tour guide at the prison museum.