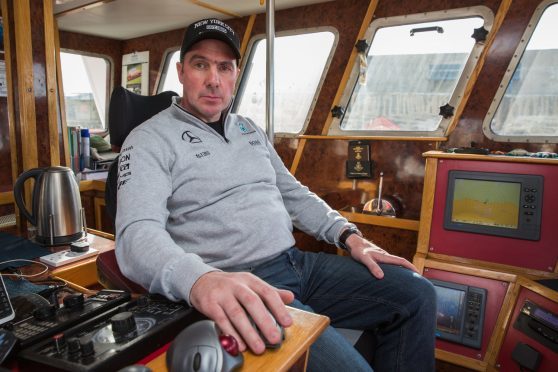 A harbour watchman has come out of retirement to provide cover at a north-east port, while Aberdeenshire Council continues with efforts to find a replacement.
Alan West left his post at Macduff Harbour last month, but has now returned on a temporary basis until the local authority has advertised and subsequently filled the vacancy.
The move comes amid claims of the council "dragging its feet" in advertising the role by a local skipper.
John Clark, whose boat the Reliance II lands at Macduff Harbour, has been instrumental in forcing a U-turn against Aberdeenshire Council's proposals to save the jobs of a night watchmen at the port earlier this year.
Mr Clark said: "We feel Aberdeenshire Council is just dragging its heels in finding a replacement for him.
"Aberdeenshire Council have just given excuses, saying they are speaking to HR on advertising the position and, when I inquired, I got told the job would be advertised shortly."
Risks to the harbour without adequate watchman cover include damage to boats caused by vandals and increased chances of injury for boat users.
Fearing such a scenario might materialise, more than 1,000 people signed a petition to secure the future of the night watchman service at the harbour at the start of the year.
Last night, a spokeswoman for Aberdeenshire Council confirmed that Mr West had returned to his job and confirmed advertisements for his role would be posted "soon".
Gavin Penman, projects manager for the authority's roads and landscape service, said: "Recruitment for the vacant night watchman post will begin in the very near future.
"In the interim, we are arranging temporary cover as well as a standby rota which has been implemented by the harbour service.
"This is ensure users have someone to contact outwith normal working hours should they require it."