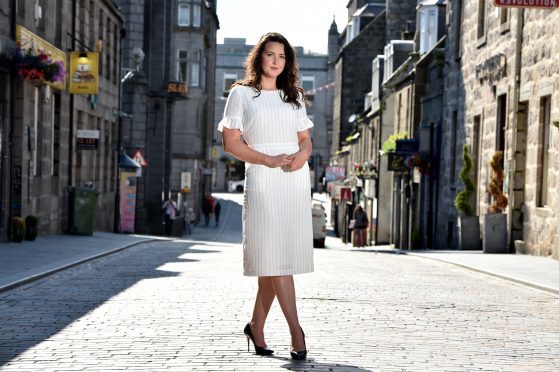 The woman tasked with breathing new life into Aberdeen's social scene believes its "unique" centre can be a powerful magnet for tourists despite being off the beaten track.
Nicola Johnston has taken up the role of evening and night time economy manager with city centre business body Aberdeen Inspired after six years working in in the skiing and hospitality industries in France.
And she insisted that, despite the oil downturn, there is a new energy in the city and that boosting the cultural offerings would pay dividends with holidaymakers.
Ms Johnston, 29, is convinced that, with the imminent arrival of cruise liners from the city's harbour expansion, the Granite City can market itself as a stand-out destination in its own right.
She said: "This year, we are focusing on our cultural offering which I think comes at a great time after the success of Nuart, and with the art gallery opening, with the music hall refurbishment and having the new event space at Broad Street, it is going to be fantastic for us.
"Aberdeen is unique in the fact it is a city almost the size of a town, and it has that charm of a town.
"It is a cultural, industrial city, but it is based on the coastline that is absolutely beautiful and there is so much nature around that there is a really unique offering.
"I think Aberdeen itself has a lot to offer tourists and we are only enhancing that further with developing the different aspects within the city centre.
"You don't come to Aberdeen to go through to somewhere else, so I think we have to promote what we have in the city.
"We might be up on the edge, but we do have edge because there is so much to offer here.
"We have so much to offer around the city too, so it makes us so much more unique than Edinburgh or Glasgow.
"I think there is also an air of optimism – people are looking to improve and enhance their lives and I think that has been a positive outcome from the downturn in the oil."
Russell Borthwick, chief executive of Aberdeen and Grampian Chamber of Commerce, said: "A vibrant city centre is key to attracting and retaining the best talent to live and work here.
"It's vital if we are to become a top city break destination for tourists and something which the people of the region should be proud of."