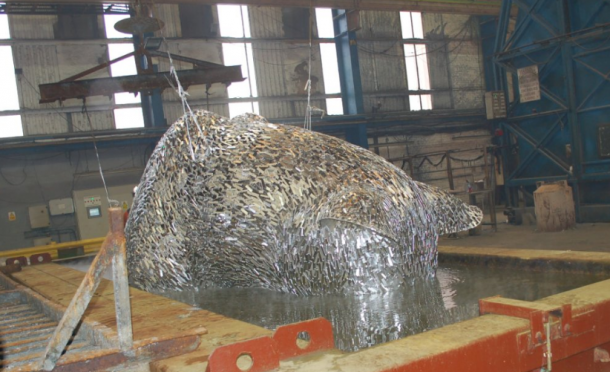 A new "major" piece of public art in the city-centre Marischal Square development was teased by the developers.
Muse Developments, who are behind the £107million Broad Street complex, released two pictures showing a giant sparkling steel sculpture with pointed ears being dipped into what appears to be a chemical bath.
Construction of the development including, offices, bars, restaurants and a hotel is nearing completion.
Last night a Muse spokesman hinted that a renowned artist was behind the piece and that more details would be revealed this week.