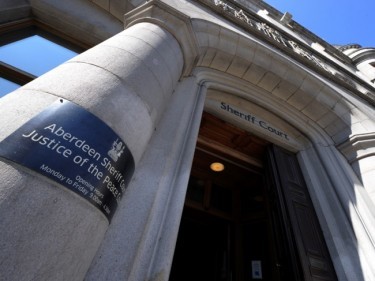 An Aberdeenshire doctor faces being struck off after "wilfully neglecting" children in his care by forcing them to live in a house strewn with rubbish and animal faeces.
The doctor, 49, and his 35-year-old partner appeared at Aberdeen Sheriff Court yesterday, after admitting a catalogue of failings when it came to looking after the youngsters.
But the medic blamed "burnout" caused by his career for the state of their home, claiming that he had been working "60-hour weeks" for 18 months.
Sheriff Morag McLaughlin agreed to defer sentence for six months.
The pair admitted a charge of "wilfully neglecting children in a manner likely to cause them unnecessary suffering or injury to health".
They pleaded guilty to causing their home to be "dirty and unhygienic" by leaving rubbish lying around, leaving items of old food out and "causing food and animal faeces to be left on the floor".
The pair also admitted failing to provide sanitary bedding and leaving cutlery and dirty dishes on the floor.
Lawyer, Gail Goodfellow, said the "thoroughly ashamed" doctor had been suffering from a medical condition known as "burnout", which is brought on by job stress.
She added: "He began training in 2010 and did not complete it until earlier this year.
"He was working 60 hours a week for 18 months and little attention was given to the tidiness of the home, which he admits was totally unacceptable.
"The General Medical Council has indicated that whether or not he will be able to continue as a doctor will depend on the severity of the sentence."
The solicitor added that his co-accused suffered from her own health and mobility problems.