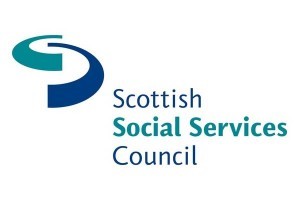 A support worker has been struck off for shouting at, nipping and pushing adult care home patients across an 18-month period.
Gail McKinnon, from Maud, was a care assistant at Meallmore Ltd's Sunnybank Care Home in Cruden Bay.
She was sacked by the firm and has now been removed from the Scottish Social Services Council (SSSC) register over 13 incidents between January 2015 and July 2016. Ms McKinnon submitted no "regret or apology" for her actions at a five-day SSSC hearing in Dundee last week. It heard that she shouted abruptly at a one resident, saying: "You will not speak to me like that. Who do you think you are, speaking to me like that?"
Another time, she told the resident to "just shut up" and moved their buzzer out of reach.
Findings published by the SSSC, also state that Ms McKinnon said to a resident after a fall "you do this all the time" and "you need to stop falling over".
It also states that the resident was told to "stop being so stupid".
While another resident was eating, Ms McKinnon said it was "so disgusting" and "minging" while they were in earshot.
On another occasion after being nipped by a resident, the care assistant nipped them back, saying: "How do you like that? It's not nice."
She was also found to have been flouting rules relating to lifting patients.
When asked by a colleague to hoist a resident into his chair, Ms McKinnon said: "I'll just lift him up. I'll take the roasting."
She was found to have twice manually lifted residents when a hoist was required.
In addition, the SSSC said Ms McKinnon discussed the condition of residents on social media with a colleague, which the panel called a "significant abuse of trust".
The decision of the fitness to practice panel found that a removal order was "appropriate" and "proportionate" and stated: "There was no other way to protect the public".
A Meallmore Ltd spokesman last night said: "We take complaints such as this seriously and responded immediately to grievances made in relation to the member of staff.
"The individual concerned is no longer employed by the company and we worked closely with the Scottish Social Services Council to facilitate its investigation into the allegations of misconduct.
"We have a thorough complaints and review process with regards to inappropriate behaviour, as the safety, security and comfort of all our residents is always our top priority."
Ms McKinnon has until November 4 to appeal the decision before the removal becomes effective the next day.