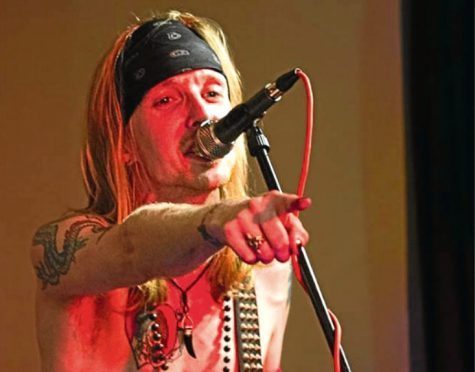 A well-known city musician has been paralysed from the chest down after sustaining a massive mystery injury.
Jon Davie, 28, was found unconscious on the junction of Charlotte Street and Maberly Street in Aberdeen almost a month ago.
Police and paramedics were alerted, and Mr Davie was rushed to Aberdeen Royal Infirmary. But due to the seriousness of his injuries, he was transferred to the spinal unit of Queen Elizabeth University Hospital in Glasgow. It was found that he broke his neck in three places and also broke his pelvis.
Shocked friends and family have rallied round Mr Davie, who is popular in the north-east music scene as a singer and guitarist with rock band Guttergodz.
Jon's dad Eddie, 58, said: "It is absolutely awful what has happened, but we are overwhelmed by the response we have had from people who know Jon.
"When he was in hospital, he dictated a Facebook message to his mum and, within an hour of him putting it online, he had 400 messages. Everyone has been supportive."
A weekend of music has been organised to raise cash for Mr Davie, who also worked as an electrician.
Cafe Drummond, on Belmont Street, is hosting concerts on November 10, 11 and 12, with more than 20 acts performing, including many of Jon's close friends, such as Dear John, who are changing their name to Dear Jon for the night,
The line-up also includes Target 5, Craig John Davidson, Black Tiles, Dirty Shoes, 900 TNT, Daydream Frenzy and the Ruckus.
Entry is £5 each night and all money will go to Jon.
There will be a bucket collection and a raffle during the events.