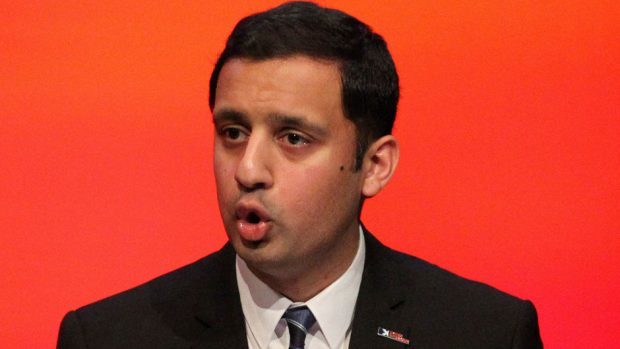 Aberdeen's SNP leader has again called on Scottish Labour leadership contenders to make clear what the fate of the suspended Aberdeen councillors will be.
Stephen Flynn says Anas Sarwar and Richard Leonard should make clear whether they will expel the nine councillors from the party permanently for forging an alliance with the Conservatives.
It was understood a decision was due before the end of October following former leader Kezia Dugdale's suspension of the group.
When questioned on this issue during a recent leadership hustings, neither candidate was able to confirm if the councillors would be expelled.
Mr Flynn said: "It's been over a month since I wrote to both leadership candidates asking for their views on their party's councillors in Aberdeen yet I've still not received a response.
"They might talk a good game on local democracy, funding local services and fighting against Tory austerity, but they cannot be taken seriously if they allow their councillors to prop up a Tory council which stands for such completely incompatible ideals.
"Their new leader – whoever he may be – needs to set an example and make clear where they stand. Anything else would be an insult to the electorate."
A spokesman for Mr Sawar said: "Councillor Flynn is clearly spooked by Labour's resurgence across Scotland following years of cuts from his boss Nicola Sturgeon who slashed services in Aberdeen and across Scotland.
"There is a live investigation into this case so any further comment would not be appropriate."
Richard Leonard's campaign did not respond to requests for comment.