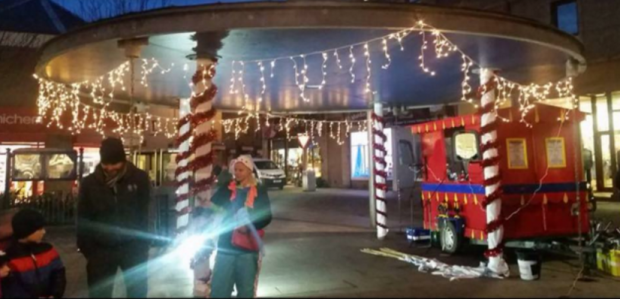 A north-east councillor has raised concerns about the future of a major regeneration project in Peterhead.
Proposals to revamp Drummers Corner had to be delayed earlier this year when plans for the scheme came over budget.
And now local councillor Stephen Calder has called for fresh focus on the scheme amid fears that it could be shelved.
His call to action came as Aberdeenshire Council launched a fresh review into ongoing efforts to revitalise the town.
Mr Calder, who yesterday convinced the authority's regeneration team to meet with councillors to discuss his concerns, said: "We are committed to bringing the Drummers Corner project forward.
"This is not going to be like projects in the past that have been agreed to then be shelved. It's not going to happen this time.
"Groups like Theatre Modo have been doing great things with kids in the community, which is a part of regeneration, but we need to see physical change in the town's infrastructure – that's what people are looking for."
A spokesman for the council said that while it had a responsibility to drive forward regeneration schemes, it could not do the work alone.
"Working with the local residential and business communities is vital for success," he added.
"The vision for Peterhead is that it is the vibrant economic heart of Buchan, reaching out to the world through its maritime industry, enterprise, ambition, culture and its communities."
The chairman of the council's infrastructure services committee, Peter Argyle, added: "The council is proud to be part of the development of excellence in Peterhead. The town and its people are a key asset to Aberdeenshire and we want to enable the community to make it even stronger.
"We look forward to working with Rediscover Peterhead, with Peterhead Port, private developers and a multitude of other partners over the coming years to build on what our town offers to the world."