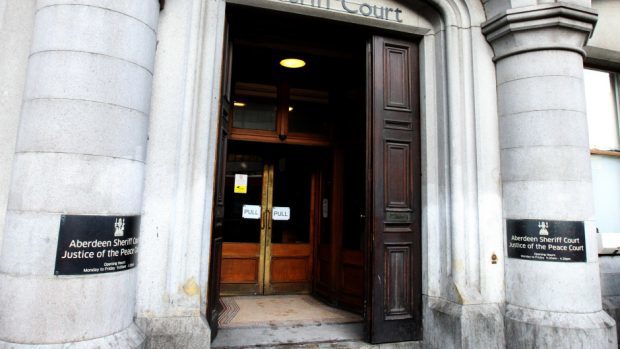 A woman on trial for stalking her estranged husband has claimed voice recordings he made were not representative of their relationship.
Katie Purse is accused of stalking Alan Purse by persistently phoning and threatening him between February and December 2015.
The pair, who both work for the Scottish Fire and Rescue Service, were married for seven years and have three children.
Earlier in the trial at Aberdeen Sheriff Court ,voice recordings were played of her issuing threats to reduce his access to children and force him to give her more money.
But yesterday the 32-year-old gave evidence and claimed they were not representative of their relationship during those ten months.
She said: "He knew how to press my buttons and get a reaction.
"That is what he was doing in those phone calls."
She added that they spent time together during the ten months she is accused of stalking him.
She said: "We took the children to do a sponsored walk between Dyce and Newmachar.
"We also met up in the city centre to get one of them stuff for starting school and he got me a birthday present."
Earlier in the day defence agent Graham Morrison made a no case to answer submission saying Mr Purse was clearly not afraid of his client and this was required for a conviction of stalking.
However Sheriff Charlotte Coutts refused this.
Purse, of Woodside Terrace in Udny Station, continues to deny the charge against her.
The trial continues.