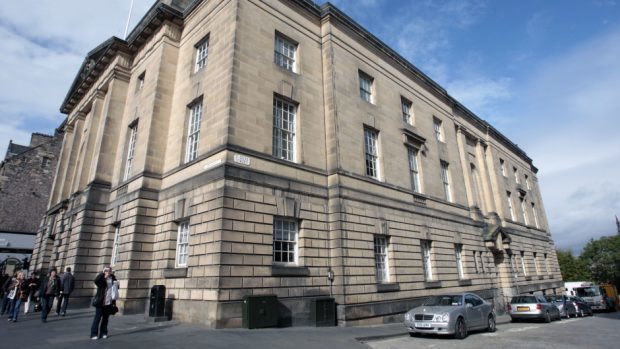 A man who allegedly murdered a restaurant owner has told a court he stabbed the businessman after refusing to perform more sex acts on him.
Riasat Khan, 63, told a jury on Tuesday that he struck Kazi Ahmad,41, after the pair started arguing in a flat in Aberdeen in October 1978.
The High Court in Edinburgh heard Mr Khan say that Mr Ahmad had previously paid him for '"sexual relations".
He said he was "deeply ashamed" because he was Muslim and his religion judged homosexuality to be "very bad."
Mr Khan said Mr Ahmad fell out with him over the refusal and he thought the entrepreneur was going to grab a nearby knife or a bottle of alcohol.
He said he grabbed the blade first and acted in self defence.
The chef said after the attack, he left Aberdeen and travelled to Edinburgh where he placed a number of high stake bets at a gambling shop using money he had taken from his alleged victim.
Mr Khan said he returned to Pakistan via France, Italy and Greece before coming back to the UK in the early 1990s and starting a new life.
He thought the matter was in his past until he was arrested at Birmingham Airport in May 2016 – 38 years after the alleged crime and moments before he was due to travel back to Pakistan.
Prosecutors claim that Khan murdered Mr Ahmad on October 13 1978 at 54 Rosemount Viaduct Aberdeen, by striking him on the neck and body with a knife. He is also alleged to have robbed a quantity of money from Mr Ahmad.
He has pleaded not guilty to the murder charge and has lodged a special defence of self defence.
The trial, before judge Lord Beckett, continues.