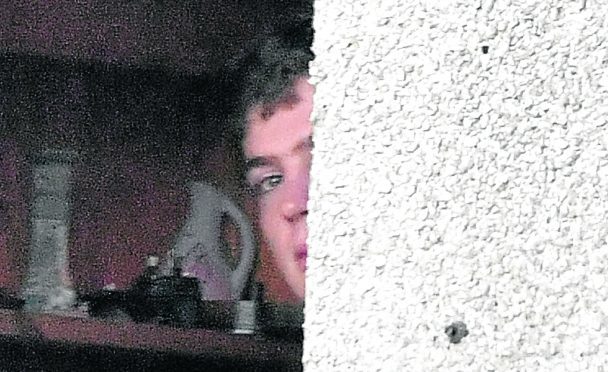 A teenager on the run from US justice over the shooting of a security guard at a frat party has been looking for work while hiding out in Aberdeen.
Daniel Magee was charged with assault with a deadly weapon after allegedly opening fire near the University of Texas in Austin last year.
But the 19-year-old fled the country before a scheduled court appearance and was revealed by the Press and Journal to be living with his family in Dyce.
The authorities in Texas said they were investigating "every possible option" to secure the teenager's arrest – though Police Scotland are powerless to swoop as no international arrest warrant has been issued.
Now a bar owner has confirmed that Magee has been sending out his CV in an attempt to find work in the city and been seen "hanging out" with friends.
The source, who did not want to be named, had considered offering the teen some seasonal work in one of his pubs until a member of staff suggested he do some further research into the applicant's background.
He said: "I couldn't believe it; he made no mention of his arrest at all.
"Then I saw the photo on the front page of the P&J and I recognised him straight away. Needless to say, I haven't offered him a job."
Matthew Foye, assistant district attorney in Travis County, Texas, said American law enforcement officers are considering their options after learning Magee was back in the UK.
Mr Foye said: "We had recently become aware he may have fled the jurisdiction, and have been investigating the situation since then."
He confirmed that there is still an active court-ordered warrant out for Magee's arrest, with a $100,000 bond.
When asked if an international arrest warrant would be issued, enabling north-east police to act, he said: "We are evaluating all available information from all sources, and investigating every possible option."
The 19-year-old was arrested last September and charged with aggravated assault with a deadly weapon – a first-degree felony in Texas.
Magee was released from custody on a $50,000 (£38,000) bail and attended a number of preliminary court hearings over the last year.
Last month, he failed to attend a hearing and a warrant was issued ordering Texas peace officers and sheriffs to rearrest Magee, with a new bail bond set at $100,000 (£76,000).
He has another court appearance scheduled for February.
Houston-born Magee had moved between Texas and Aberdeen due to his father's job. It is understood he attended Stoneywood Primary until 2007, and in 2013 studied at Dyce Academy.