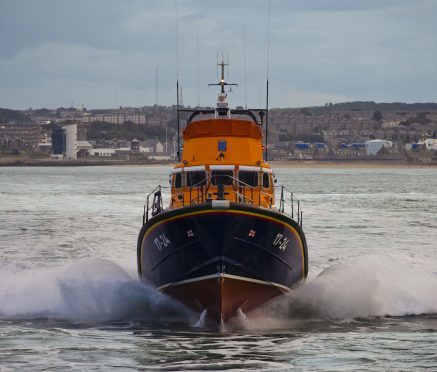 Would-be thieves could have put lives at risk by damaging the lock of a lifeboat during a failed break-in attempt.
RNLI volunteers had to cut their way into the vessel in Aberdeen because the lock had been sawed apart by a grinder.
Crew leaders said the delay in getting into the boat could have proved fatal to someone in distress at sea if the damage had been detected during an emergency.
Police are now hunting the vandals who caused the damage, which was discovered on Saturday morning.
Lifeboat operations manager, Bill Deans, said: "This shocking, mindless act could easily have cost lives.
"Minutes matter in saving lives at sea.
"Imagine if the crew had been called out on a rescue overnight, and had to cut their way into their own lifeboat.
"That delay could have prevented them from arriving in time to save a life."
Mr Deans added that he was at a loss as to what those behind the break-in attempt were hoping to achieve.
Ignition keys are not kept on board the lifeboat, and the engine start process requires expert knowledge.
And Mr Deans stressed that no medical supplies were kept on board.
The lifeboat is docked in a secure area of Aberdeen Harbour which is covered by CCTV.