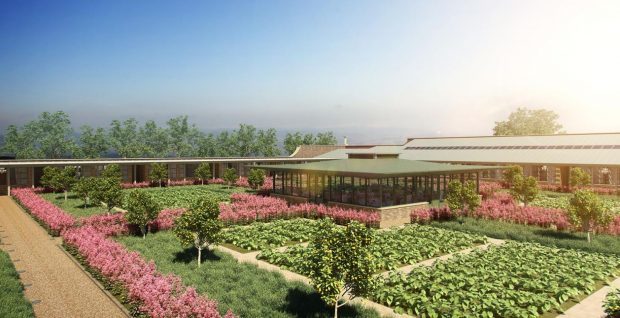 Developers have launched plans to build an unusual boutique hotel on the site of the proposed Jack Nicklaus golf course in Aberdeenshire.
Ury House will be the centrepiece of the £80million golf resort featuring a course designed by the legendary US golfer.
But plans previously lodged to renovate the B-listed building, near Stonehaven, into a 35-bedroom hotel were refused after it was deemed too close to the North Sea Forties underground oil pipeline.
The Health and Safety Executive previously warned the council that the 235-mile pipeline that links 85 North Sea oil and gas assets to a processing plant in Grangemouth could pose a "significant hazard" if more than 10 people stayed in the large ruined mansion overnight.
The local council previously granted permission to turn the building into a five bedroom hotel, but developers say they need more rooms to make the project economically viable.
New plans have been submitted this week with a proposed design for a hotel with 32 bedrooms built along the perimeter wall of the walled garden.
The garden stands on the estate outwith the pipeline's 100 metre exclusion zone.
Last night FM Group director Jonathon Milne said that it was "very important" that the new plans get approval, adding: "We really need to get the extra rooms to make the whole development viable. If they get the go ahead, we can start building the golf course and finishing off the hotel and spa. It would mean we could still aim to have the resort open by 2020.
"The castle itself is now wind and water tight, and we want to get in a fit it out. The walled garden rooms will really pull the whole development together and it in no way affects the pipeline."
A spa and equestrian centre is also planned for the site which is hoped would bring in tourists to the area.
The mansion has been a feature of the Mearns for centuries and has been rebuilt three times, with the most recent incarnation constructed in 1885. However, it fell into disrepair in the mid-20th century.