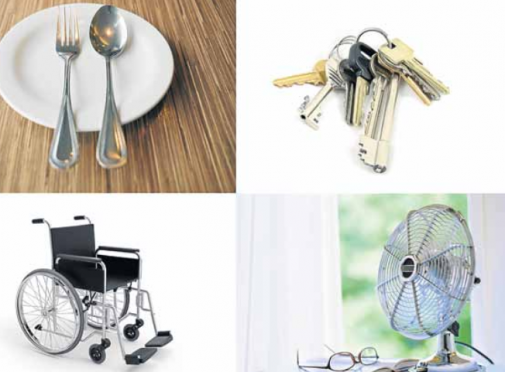 ID badges, keys and security alarms were just some of the items reported missing from north and north-east hospitals last year.
In the first nine months of 2017, NHS Grampian received 12 reports of lost property while NHS Highland had nine.
Due to the database system used to log incidents, there is no way of knowing if the items were misplaced or potentially stolen.
In some circumstances they are also unable to verify whether they later resurfaced, or if police were contacted.
During the year, keys were lost twice at both Aberdeen Royal Infirmary and Raigmore in Inverness, with occurrences at Dr Gray's and Woodend Hospital as well.
ID badges were reported missing on three occasions in the Highlands, and once at ARI in January and Inverurie Hospital in August.
A staff security alarm was also reported missing from Royal Cornhill Hospital in mid-February.
Other items which vanished from medical facilities across the region included a mobile phone, a laptop, and a desk fan.
Over the last five years keys and ID badges have been the most commonly reported missing items.
The health board databases have revealed that on two occasions, in April 2014 and December 2015, "vehicles" were reported as missing from Highland hospitals.
Cutlery, laundry, a mattress and a CD player have also been either lost or stolen at facilities in the north in recent years.
Additionally, four wheelchairs were logged as missing from Woodend Hospital in September 2016.
An NHS Grampian spokeswoman said: "Misplaced items must be reported to a line manager as soon as possible, with the appropriate action taken in line with our policy.
"In relation to lost badges, they are deactivated as soon as they are reported and our security teams are made aware of any other misplaced items, including keys.
"All staff, including our security teams, are fully briefed in relation to approaching anyone who may be attempting to gain unauthorised access."
A spokeswoman for NHS Highland added: "Areas have CCTV and extra security measures will be put in place if something is being targeted.
"Everyone is also urged to be vigilant in terms of locking offices, storing items and to alert relevant staff if they see anything suspicious."