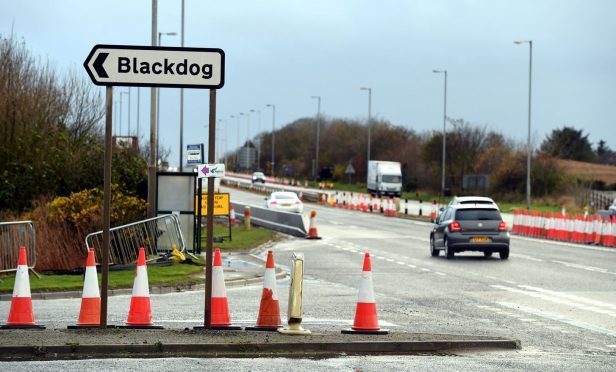 Fresh concerns have been sparked over health and safety practices at the AWPR after two major incidents over the weekend.
On Monday, bypass workers were branded a "shambles" after they seemingly misdirected traffic on to an unfinished section of the dualled A90 Aberdeen to Fraserburgh road at Blackdog.
A car drove into a trench while other vehicles, including a bus full of passengers, were forced to come to a halt southbound on the road at about 7pm on Saturday night.
Now it has emerged that engineers were forced to carry out repairs on the same stretch of road the day before following a gas leak.
The engineers, working for SGN worked through the night after being alerted at 1pm, but managed to keep the route open.
The incidents have led to calls from a north-east MSP for renewed calls for contractors Aberdeen Roads Limited to ensure that unnecessary disruption is minimised.
Peter Chapman said: "I am pleased to hear that this damage was repaired quickly and that the consequences of this leak were not any more serious.
"However, after we had motorists diverted into a ditch at the weekend, it seems it is one hiccup after another on the AWPR site.
"This is a big project, and there will always be some problems during the construction, but the contractor must do everything possible to minimise this type of disruptive incident."
Meanwhile SGN confirmed the leak had been fixed by Saturday morning.
Bradley Barlow, spokesman for the firm, said: "We were called to the A90 in Blackdog on Friday afternoon after our gas main was damaged by a third party. Our engineers worked through the night to stop the leak and made the area safe early on Saturday morning."
Transport Scotland has said ARL is investigating both incidents.
A spokesman said: "Transport Scotland is discussing these incidents with the contractor to ensure that procedures are reviewed and improvements implemented, if required, at the earliest opportunity."