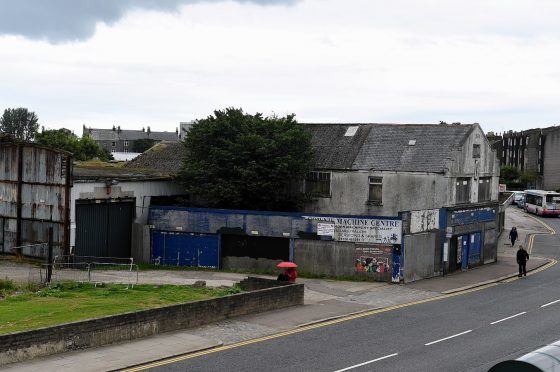 Letters will be sent to hundreds of Aberdeen residents and businesses as the city council pushes ahead with compulsory purchases ahead of a major traffic-busting scheme.
The £26.4million Berryden Corridor aims to reduce gridlock around some of the city's pinch points.
A new report due to be discussed at next Monday's full council meeting states that the authority has already acquired "several individual residential properties" to allow the works to progress.
But given that much of the land required is owned by multiple people, such as the area around Bob Cooney Court, mass postings will be needed to notify residents as it is "unlikely" the land can be gained by agreement.
Letters will be sent out to 900 people in the area to update them on the progress.
The report adds that a house and a flat on Caroline Place will be bought through compulsory purchase.
It reads: "Officers will continue to seek voluntary acquisition alongside the CPO process as it is more desirable to acquire land by agreement where possible.
"However, considering the above and given the importance of the Berryden corridor as part of the city centre infrastructure, it is now appropriate to commence the compulsory purchase process through the making of a CPO to acquire control over all of the necessary land that is unlikely to be secured by agreement."
In March, council bulldozers moved in to demolish empty eyesore buildings on Powis Terrace which will form part of the route.
The former garage and properties at 78A and 86-90 were taken down as part of the scheme, which is scheduled to finish in 2020 and will also include extending or adding vehicle turning lanes at several junctions.
A new dual carriageway, which will link Skene Square, Caroline Place and Berryden Road between Maberly Street and Ashgrove Road are aimed at reducing congestion at the bottleneck.
Council transport spokesman Ross Grant said: "This administration is committed to the delivery of the Berryden Corridor upgrade that will both significantly reduce traffic congestion coming to and from the city centre while improving journey times for all of its road users.
"Previous discussions with property owners and those with an interest have been positive and it's important that we continue to engage with them closely."