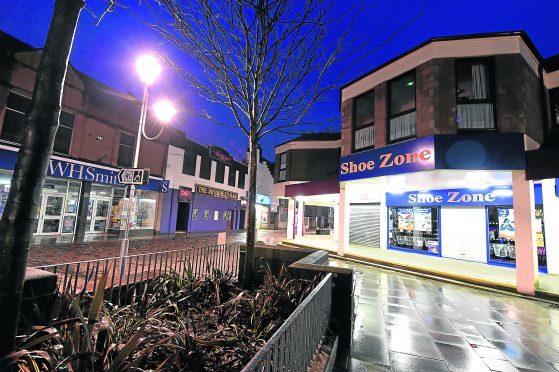 A north-east councillor has said he is "determined" to bring plans to revitalise Peterhead town centre to fruition.
Proposals for a revamp of Drummers Corner were delayed earlier this year when blueprints for the scheme came in three times over budget.
It is understood the council have appointed an architect to draw up new designs.
Councillor Stephen Calder is looking to give the area a boost by pushing for the development to go ahead.
He is calling for a new body to be formed to make sure an upgrade at Drummers Corner goes ahead.
He said: "I am damned if this doesn't happen, folk are fed up.
"We are more determined than ever to make this happen and I don't want it to be put on the backburner."
Mr Calder is calling for councillors to be given more details about the original idea.
He said: "Four out of the seven Peterhead councillors are new and we would like some more information as we don't know the background to how all of this came about.
"It has been put out to another group of landscape architects to design it and they are hoping to do something with it by July next year."
He said he had the backing of some his fellow elected members as he looks to establish a new body to push the project forward.
The Peterhead South and Cruden member added: "We want a group formed to set this all up, which we don't have at the moment.
"There is a general Peterhead development group, but there isn't a steering group for town centre regeneration.
"I have support of all the newly elected councillors.
"We don't want to this to end like previous projects where it ends up on the shelf."
Christine Webster, Aberdeenshire Council's regeneration and town centres manager, said: "This is an important project for the town centre, it needs to work well.
"We will continue to do everything we can to get a rejuvenated Drummers Corner functioning for all parts of the community and will work with all our partners to achieve this."