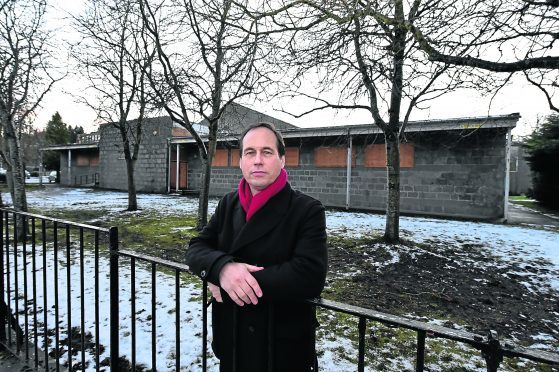 Ambitious renovation works approved for an Aberdeen swimming pool a year ago have not yet begun.
Last December, arms-length council body Sport Aberdeen announced the work on the Northfield facility with a splash of publicity about a new extension to create a health and fitness studio and changing rooms.
But 12 months later, the organisation said there were still "key decisions" to be taken on the pool and that work hadn't started – although they did not say what these decisions were or what the anticipated cost was.
It is understood that above the extension work, major repairs are required on the ageing facility.
Last night Hazlhead, Queens Cross and Countesswells councillor Martin Greig said the closure of the Hazlehead pool and the saving of Northfield was a "political decision".
Last August, Sport Aberdeen closed Kincorth and Hazlehead swimming pools after Aberdeen City Council slashed its budget by £405,000.
A Sport Aberdeen spokeswoman said: "At present, there are still key decisions to be made regarding the re-development of Northfield Swimming Pool however we are hopeful that the project will see finalised plans before too long. Sport Aberdeen is currently engaged in ongoing talks with external partners.
"Improving the facility is a fantastic opportunity for Sport Aberdeen as a registered charity to provide quality facilities in a community setting, allowing everyone in Aberdeen to get active. In the meantime the pool continues to provide an important, highly valued citywide resource."
But Liberal Democrat Mr Greig said: "The situation is very strange. The city very suddenly lost Hazlehead Pool without consultation and without notice.
"It is now a year and half later and still nothing has happened with the promised upgrade of Northfield Pool.
"It is typical of this administration to close down community facilities in Hazlehead and the west end. People in this area are clearly not a priority for the Labour, Conservative and Independent groups.
"This was a decision of Sport Aberdeen since they operate the pool. However, their wish was endorsed by politicians in the budget process. LibDems tried to keep the pool open – so the ultimate decision to close it was political."