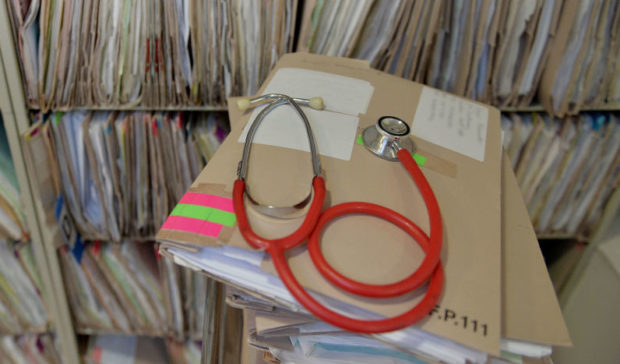 An Aberdeenshire doctor has been sanctioned for 18 months after forgetting to send patient biopsy samples for testing.
Dr Harry Dye was a GP at Finlayson Street Surgery in Fraserburgh between April 2013 and March 2016, and appeared at a Medical Practitioners Tribunal Service hearing yesterday.
It heard that, as he was packing up his office ahead of a move to Australia, he found 15 patient samples that had not been processed.
These included moles, skin lesions and possible tumours taken from biopsies between September 2015 and the time of his leaving.
He then placed these in a cardboard box for processing, without delegating the work to a colleague or telling the lab that they should be analysed urgently.
Tribunal chair Paul Moulder said: "The tribunal concluded that your actions put patients at risk, particularly as you had no way of knowing what the results of the biopsies would indicate and whether an unnecessary delay could have an adverse outcome for the patients.
"It further considered that your misconduct was sufficiently serious to undermine public confidence in the medical profession."
He added: "The tribunal notes that you say you regret your actions and that you would not act in this way in the future, however, you have offered no real explanation of the reasons for your actions.
"You have also submitted no evidence of remediation or of any steps you have taken to prevent recurrence beyond your recognition of your failings."
Dr Dye was found to be not fit to practice, and was given 18 months conditions, requiring him to notify the GMC of any changes to his employment.
The Finlayson Street Surgery manager could not be reached for comment.