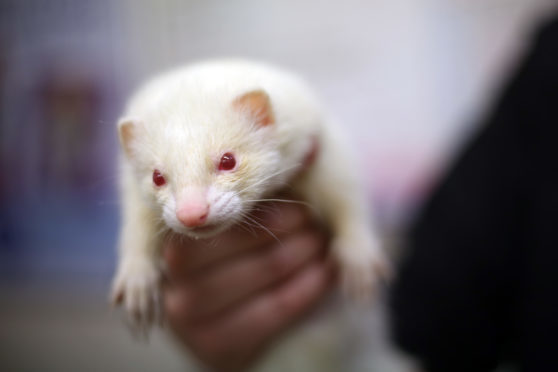 A cleaner being bitten on the ankle by a ferret resulted in one of the hundreds of pest control visits to Aberdeenshire schools in recent years.
Exterminators were called to more than 840 jobs throughout the region between 2014 and the end of 2017, according to Freedom of Information statistics obtained by the Press and Journal.
Some schools were visited an average of once in every two months, with call-outs to eradicate creatures such as woodlice, silverfish, wasps and rats.
Pest controllers were called to Banchory Academy in April 2014 to remove ants from the S1-S2 toilets, and Easterfield School kitchen in August 2015 to deal with a butterfly infestation.
The FOI logs also revealed a "ferret incident" at Alehousewells School in Kemnay in November 2015.
When this was queried, an Aberdeenshire Council spokesman explained: "A cleaner was bitten on the ankle by a ferret while putting rubbish bags in a bin.
"She was checked over at the health centre and was fine."
Meanwhile, the exterminators had to visit a state-of-the-art £36million school four times within its first two years of opening.
The Ellon Academy Community Campus opened in June 2015, but the following May, just 11 months later, pest control specialists were drafted in following reports of black beetles in the kitchen.
The insects returned just four months later, and had also spread to the school office, prompting another call-out.
In January 2017, mice were found in the school's kitchen store.
Two months later, they were again discovered within the academy, this time in the home economics kitchens.
However, no further incidents have subsequently been reported.
The local authority spokesman added: "Due to Ellon Academy's rural location, there have been a few instances where mice have managed to get inside the campus.
"The academy's staff are vigilant when it comes to responding to instances of pest control."
The number of pest control call-outs to Aberdeenshire schools has been falling.
In 2017, there were just 61 pest control jobs carried out, compared to an approximate 250 in all of the three years preceding it.