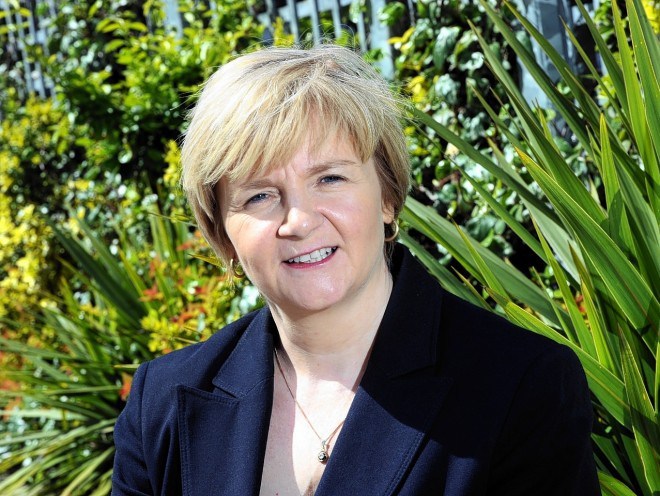 Aberdeen council chiefs want to take over powers to set business rates from the Scottish Government.
The council has argued for "greater levels of fiscal autonomy" including all the levers to raise and collect non-domestic rates, according to a report seen by the Press and Journal.
Currently the poundage rate is set by the Scottish Government, which has been increased this year, while the rateable value (RV) is set by the Grampian regional assessor.
It is expected that Aberdeen City Council will collect around £227million in rates next year, with Dundee taking in about £55million.
Grants handed out directly from Holyrood to the two cities are £88million and £224million respectively.
Council co-leader Jenny Laing said the city needed to be able to set its own poundage rate to encourage business and raise council funds – saying the city's budget had been slashed by £64million in five years.
She said: "We need new powers, devolved from Holyrood, so we can run our own economy.
"Giving us control of business rates would be central to that plan. We could tailor the new framework to better suit business, both big and small, as we grow our economy."
"With our grant from the SNP Government being cut almost in half over the last five years, there is a greater need than ever before for Aberdeen to cut the cord with Holyrood and build our own economic framework and targets so we can evolve as a city in terms of developing infrastructure and maintaining the services our citizens rely on."
A Scottish Government spokesman said: "The Scottish Government is funding around £660m of rates relief this year, including additional support for Aberdeen city and shire businesses worth almost £10 million.
"We will continue targeted relief for the area next year, and local councils can also reduce rates further using powers granted by the Community Empowerment Act. More widely, Ministers remain committed to making local taxation more progressive whilst improving the financial accountability of local government, and are open to further dialogue on options for reform."