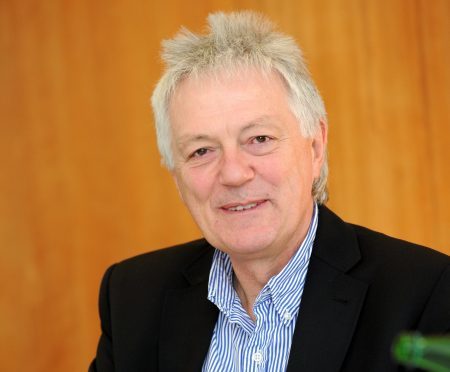 Aberdeen non-executive director Duncan Skinner has been charged by the Scottish FA for betting on football, including placing a bet on the Dons to lose against Celtic.
The SFA alleges that Skinner, who is also chair of the AFC Community Trust, breached disciplinary rule 31 which stipulates that 'no club, official, team official or other member of team staff, player, match official or other person under the jurisdiction of the Scottish FA shall engage in gambling of any description on football'.
The information is understood to have been passed on to the Scottish FA from a bookmaker.
It is understood that Skinner placed 589 bets covering 1,465 games – 81 of which involved Aberdeen.
It is believed he bet on the Dons to win on 74 occasions, to draw six times and to lose on one occasion.
He is understood to have bet on the Dons to lose on February 1, 2017 when they faced Celtic at Parkhead.
The Dons were defeated 1-0 with Celtic defender Dedryck Boyata scoring the only goal of the game.
There is no question of match-fixing and it is understood that Aberdeen FC and Skinner have cooperated with the Scottish FA since the start of the process.
The Dons are also believed to have conducted a general review into their own governance and procedures.
The charge alleges that he breached the rule during the 2014-15, 2015-16, 2016-17 and 2017-18 seasons.
The range of possible sanctions range from a fine of £1,000 to £1million as well as suspension/termination of membership.
Skinner, who joined the Aberdeen board as a non-executive director in January 2015, has until January 3, 2018 to respond to the accusations with a hearing date scheduled for January 11.
An Aberdeen FC spokesperson said: "The club is obviously aware of the citation and, along with Duncan, is co-operating fully with the SFA, in addition to conducting its own internal review. As this is a live case, we will not be commenting further at this point."