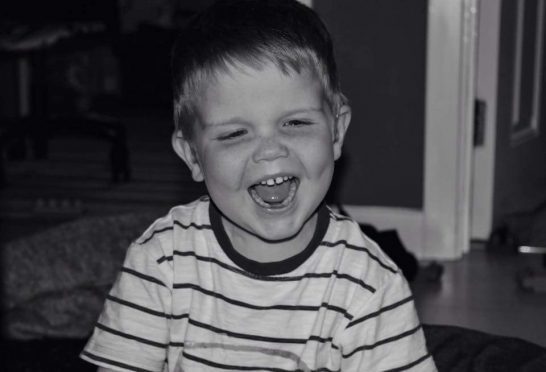 A young boy left with severe disabilities following an e.coli outbreak at a north-east nursery is recovering in hospital after having a kidney transplant on Christmas Day.
Bo Cox was just 17 months old when he picked up the deadly infection along with other children and staff, after attending the Rose Lodge Nursery in Aboyne in 2012.
The youngster spent weeks in intensive care after being airlifted to Glasgow's Yorkhill hospital and suffered acute kidney failure as well as being left blind and partially deaf.
He spent the rest of that year in hospital in the renal ward, eventually being discharged in January 2014.
Since then he has had to undergo gruelling four-hourly dialysis sessions three times a week at the Royal Hospital for Children in Glasgow.
His mum finally got a phone call with the news that a kidney donor had been found in the early hours of Christmas Day. It was the news that the family had been waiting for and they were rushed into hospital soon afterwards to get seven-year-old Bo prepped for the operating theatre.
Now recovering from his transplant, which took place that day, his mum Lucy Cox faces an anxious wait to see if the organ will be accepted by his body.
Ms Cox and Bo moved from their home in Aboyne to Glasgow so they could be near the Royal Hospital for Children at Yorkhill where the schoolboy has received regular treatment since the initial infection took hold.
A relieved Ms Cox, 44, said: "Bo is out of surgery now and the surgeon is really happy with how it went. He's still in intensive care under anaesthetic. At this point, everyone is happy."
The rest of this week will be crucial for the little boy because it can take several days for a new kidney to start working properly and produce urine.
Bo was one of four children infected with e.coli after attending the nursery in Aboyne in May 2012. Two members of staff were also infected, but he was the only person who did not recover.
In an online post Ms Cox said: "Bo is a tremendous fighter and an inspiration. He is such a bright, sunny and mischievous child.
"He bravely confronts his physical challenges and discomfort – he really is a superhero."