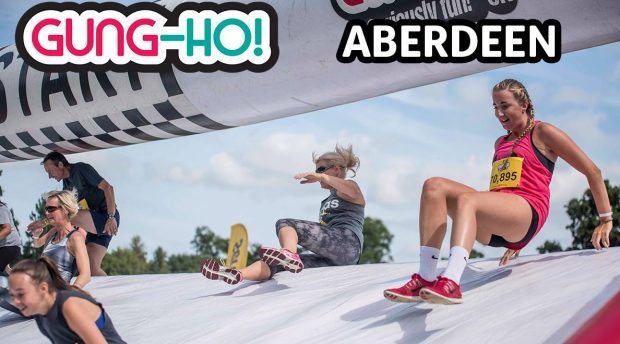 Like a scene from the TV classic Gladiators – Gung-Ho! pushes competitors to the limit with a 5k inflatable fun run.
Tackle 10 giant inflatable obstacles as you jump and bounce your way to the finish line, as part of this fantastic 5k event.
Gung-Ho! is coming to Castle Fraser near Kemnay in September later this year.
Open to people of all abilities over 4ft tall.
Pick between five different time slots from 9am and 2pm. Prices ranging between £30 to £60.
Find out mor eon the Gung-Ho! website here.