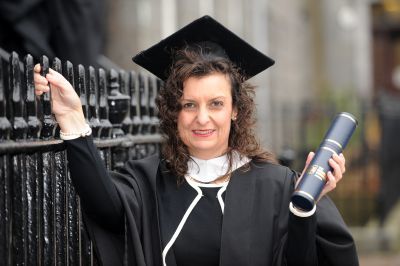 A north-east nurse who failed to report an alleged rape has been has been sanctioned after failing to lock up drugs at a care home.
Patricia Connolly, from Peterhead, faced her second Nursing and Midwifery Council (NMC) hearing in Edinburgh last week, where she was charged with misconduct.
At the start of the hearing she admitted that while working at the Sunnybank Care Home in Cruden Bay in 2015 she asked a care assistant to change an elderly resident's bandages and did not make sure dressings were put on properly.
She also admitted that, while working as a registered nurse at Kingsmead Care Home in Aberdeen between November 2016 and January 2017, she left a medication room and trolley unlocked.
This meant diabetes medication, sedatives, diuretics and blood pressure medication were not stored safely.
A verbal warning was issued at the time but she later lost her job.
A hearing over her fitness to practice, which included evidence from some of her former colleagues, took place in Edinburgh last week.
During it, she admitted asking care assistants to administer drugs and not responding "promptly" when a resident's catheter had bypassed.
The NMC panel found her guilty of misconduct and ruled that her ability to work as a nurse was impaired.
In its report, it said: "The panel determined that, in this case, a finding of impairment on public interest grounds was required as your misconduct is such that a member of the public, or the profession, would be concerned about you being permitted to practise without restriction.
"Having regard to all of the above, the panel was satisfied that your fitness to practise is currently impaired."
As a result, Ms Connolly will be required to work directly with a senior nurse and write a personal development plan over the next 18 months.
She had faced another charge of failing to attend to a patients wounds or dressings at the hearing.
The allegation was found not proven by the NMC.
Ms Connolly, a mum-of-five, was previously accused of failing to report the rape of a patient while she was employed at a north-east care home.
She was found guilty of misconduct and cautioned for two years in 2016 after not reporting the issue to management.
At the time, Ms Connolly – who graduated from the Robert Gordon University in 2008 – described her life as a "living hell" and said she was being made a "scapegoat" by management.
She vowed never to work in another care home.