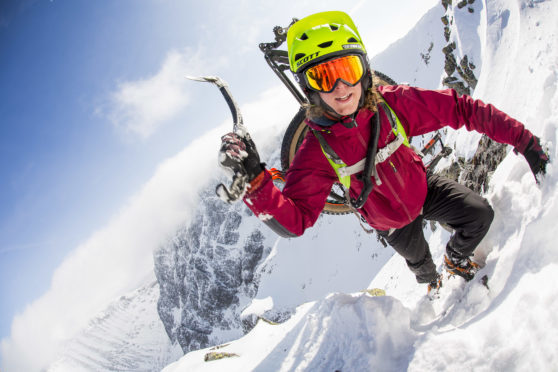 A north-east mountain festival will return this year with a bigger and better programme of events after a successful launch year.
Organisers of the Braemar Mountain Festival have doubled the schedule of activities for the four-day festivity.
Starting on Thursday, March 1 and ending March 4, the event will include various outdoor activities from bike and skiing sessions and film-making classes to a series of talks and films highlighting the feats of inspirational women in adventure sports, avalanche awareness courses, orienteering, mountain first aid, and hill running.
Launched last year by a local group of mountain guides and business owners, the celebration was created for everyone with a love for the Cairngorm landscape.
The group managed to sell more than 850 event tickets, with tourists travelling from as far as Bristol for the inaugural festival.
Alastair Hubbard, one of the organisers, said he wanted the event to showcase "just some of the countless ways we can enjoy the hills".
He added: "This year, we're setting our sights even higher with an expanded programme aimed at everyone who has a wee bit of adventure at heart.
"The festival aims to showcase just some of the countless ways in which we can enjoy the hills and make the most of the great outdoors.
"We were blown away by the support for the inaugural Braemar Mountain festival."
Given their passion for the mountains, their mission now is to move ever upwards.