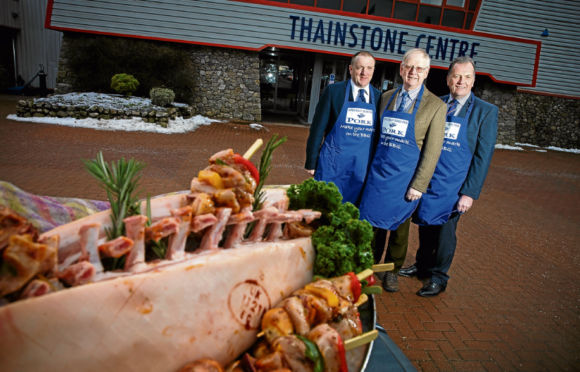 A celebrity chef will be enjoying another taste of what the north-east has to offer later this year.
Taste of Grampian organisers have revealed James Martin will return to the event for a third time in June.
Now in its 19th year, the festival, which takes place at the Thainstone Centre in Inverurie, is the largest of its kind across the whole of Scotland.
Mr Martin said he was relishing another foray to the north-east this summer.
He commented: "Taste of Grampian is a fantastic day out.  The produce in this area is second to none and the event gives people the chance to find suppliers that are literally on their doorstep.
"I'm looking forward to the cookery demonstrations where I am planning dishes that can easily be made at home using fresh, local Grampian ingredients that I think the audience will love."
But while the chef will be a huge draw for visitors, the organisers are confident the food and produce of the north-east will still be the star of the show.
John Gregor, chairman of the festival, said: "It keeps growing and growing, the overwhelming support for the event and it will continue to expand.
"And it's great that, by popular demand, we will have James Martin returning, he's a crowd pleaser, very entertaining and just an all-round nice guy.
"The ethos of the event is still the same as when it started, to invite people to come and taste the best produce that the area has to offer."
Returning as the main sponsor of the event will be Specially Selected Pork while the Press and Journal is a media partner.
Visitors will be able to enjoy cookery demonstrations throughout the day, head-to-head school competitions and more than 180 stands.
Local musicians will entertain the crowds throughout the day and into the evening with the night market, from 6-9pm.
There will also be gin and craft beer masterclasses.
It was also confirmed that wine writer, columnist and TV personality Susy Atkins will return to the show to head up the wine tasting sessions.
The event takes place on June 2. Details on tickets will be released on www.pressandjournal.co.uk
For more information on what is on offer at the event, visit www.tasteofgrampian.co.uk