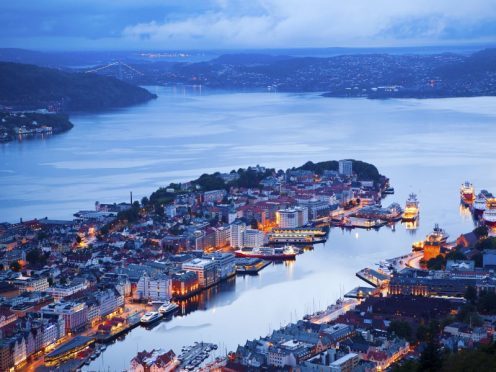 An MSP who is battling to bring back a regular ferry service between Scotland and Scandinavia has said the plans are sailing "full steam ahead".
The SNP's Angus Macdonald last month proposed reviving a regular passenger route to boost trade and tourism, with Aberdeen tipped as an ideal departure and arrival port.
And, after holding a series of talks about the proposal, he said yesterday he believed there was a "clear appetite" to transform the vision into a reality.
The UK's only ferry link to Scandinavia, between Essex and Esbjerg in Denmark, closed in 2014, while a former route between Scrabster and Bergen in Norway ended a decade ago.
But Mr MacDonald was hopeful of creating a new service, saying: "The meetings and discussions that I've already had with the Scottish Government and ferry operators show that there is a clear appetite for this service – both in terms of increasing tourism across the North Sea, and in improving trade ties should a passenger/freight service be secured.
"The interest from ferry companies, who see a Scotland to Scandinavia service as an upgrade on previous links with Newcastle, as well as people both north and south of the border keen to see a new ferry service to Norway, proves that this is a viable option.
"I will continue working alongside ferry operators on both sides of the North Sea, as well as the Scottish Government, to help make this proposed new route a reality.
"It's full steam ahead from here – and with this level of support, let's hope it's plain sailing."