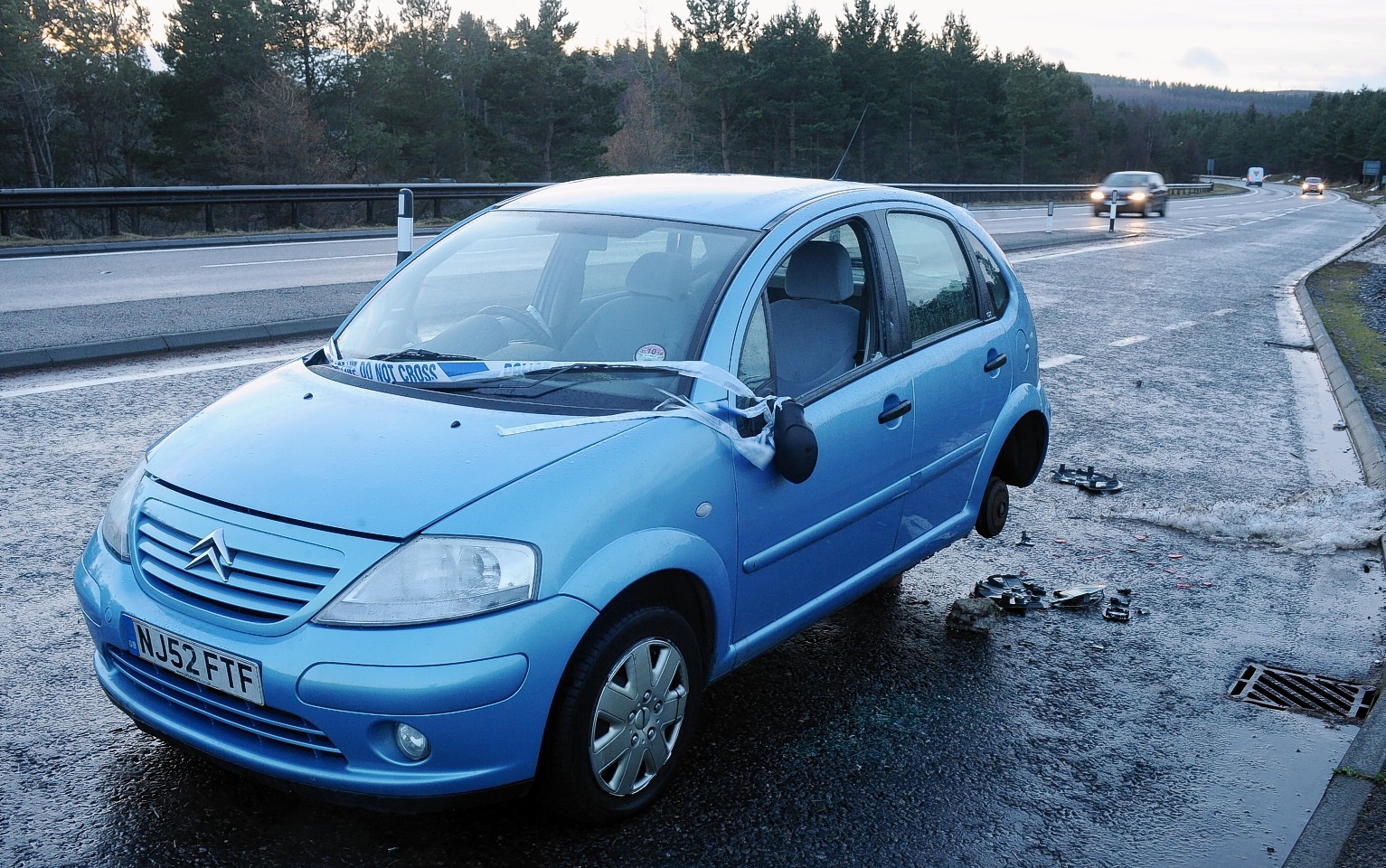 The number of cars, reported abandoned across the north and north-east of Scotland, has soared in the past five years.
New figures also reveal that Aberdeenshire and Highland councils have spent more than £56,000 removing and destroying vehicles since 2012-13.
The statistics have been collated by motoring website www.confused.com and cover every local authority in the UK.
The report claims the country is becoming a "scrapyard" for cars as 32,000 cars have been crushed over the past two years, which amounts to one every 30 minutes.
Grampian and the north have experienced some of the biggest increases in reports of ditched motors.
Highland Council's reports leapt from 49 to 539, between 2012-13 and 2016-17, an increase of more than 10 times.
During the same period, the figures for Aberdeenshire Council more than trebled from 131 to 408.
Both authorities spent a total of £57,760 on scrapping vehicles.
Meanwhile, there was a 54% increase in Aberdeen, but there were no figures provided as to how much the authority spent on getting rid of the cars.
However, the difference in cars found and those destroyed in all three areas was significant which would appear to suggest many of the vehicles are claimed.
Ross Grant, transport spokesman for the city council, said: "It's a particular issue I've pursued within my ward.
"I frequently ask for the council and local policing team to check out vehicles that appear to have been abandoned in many residential car parks.
"I am not clear on what the reasons could be for the increase, but from a local level, I know that I have raised more and more requests to seek for abandoned vehicles to be removed.
"The most important issue is that car parking spaces in our communities are becoming ever more in demand and so residents frequently raise these issues with me to make sure that car parking spaces can be freed up."
Highland Council did not respond to requests for comment while Aberdeenshire was unable to comment.