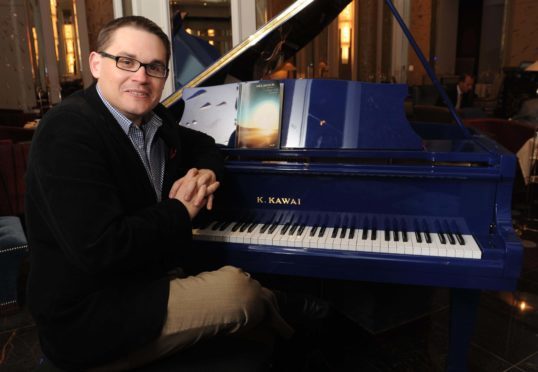 Two leading north-east musical figures have criticised an ongoing dispute which is denying hundreds of youngsters the chance to receive music tuition in Aberdeen and Aberdeenshire.
Dame Evelyn Glennie, the internationally-renowned percussionist, said she was "frustrated and angry" that 300 youngsters have not received extra-curricular lessons at Aberdeen Music Centre since last year.
She told the Press and Journal yesterday she was also concerned that arts and culture were viewed as "a soft target" by local authorities.
The centre, which is based at Northfield Academy, has provided valuable support for thousands of children through various ensembles and bands in recent years.
But lessons have been suspended since last November as the result of a pay dispute between the councils and music tutors.
Dame Evelyn said: "Music is so very important to so many people it is sad the rug is being pulled from under the feet of so many young people in the north east.
"When I was growing up, music helped me and many others in so many different ways and it is frustrating that youngsters are not being encouraged as they used to be.
"I understand there are more pressures on teachers now, but we are looking to tackle issues such as mental health and the fact people are living longer, and we are encouraging people to sing, dance and make friends with others.
"These are all areas in which music can make such a huge difference.
"I absolutely believe it should never be about how much money anybody has. Music isn't just for the rich. It's for people from all backgrounds, of all ages and that should always be the case." Her words were echoed by Aberdeen University professor, Paul Mealor, who has composed works for royal occasions.
Prof Mealor said: "It is incredibly disappointing and short-sighted to endanger music tuition provision, because it is such a valuable resource.
"Getting free music tuition is the reason I am a musician today. It is a right for every child, not just the very rich.
"Music is a world language and music is art. This is why we teach music in the first place: so that students can recognise beauty and learn to be sensitive, and we provide something for students to cling to, so they will have more love, more beauty, more compassion and therefore, more life.
"And yet this is a service that so many youngsters in the north east are missing out on at the moment."
An Aberdeen City Council spokesman confirmed the Music Centre, which provides orchestral tuition to 300 pupils, had been affected due to a disagreement over a Working Time Agreement with tutors.
He added that the authority could not comment further since discussions are continuing with the Scottish Negotiating Committee for Teachers, but pointed out 6,000 children in the region are receiving music tuition at school as normal.
Teaching union, the EIS, said it could not comment while talks are ongoing.