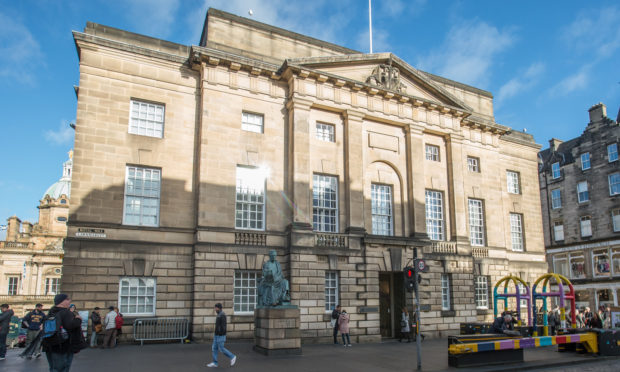 Police searching the home of terror suspect Connor Ward's mother found "deadly" weapons including material which could be used in pipe bombs and deactivated bullets, a court heard.
Constable Richard Roach told the High Court in Edinburgh that the haul from the property in Banff, included 500 ball bearings.
Officers also recovered 10 'inert' bullets, a ninja throwing star, blades shaped like credit cards, two police issue batons and a mask, the jury was told.
Asked by prosecution lawyer Richard Goddard why police took away the ball bearings from the house, Constable Roach said it was because "items like this can may be used in pipe bombs".
North-east man accused of planning terror attacks had a bomb-making manual in his house
The evidence came on the second day of proceedings against Ward, 25, who denies two charges of breaching the Terrorism Act 2000 and the Terrorism Act 2006.
During the search, police also discovered a number of flags in a bag.
A photograph of one of the flags shown to the jury read Taliban Hunting Club and featured a skull with two machine guns behind it.
Another had the phrase No more Mosques on it and others featured Swastikas and the words "White Power Ku Klux Klan".
The jury were also shown a photograph of a bag containing 10 bullets which were seized during the search.
Mr Goddard said: "These were found to be inert bullets."
Prosecutors allege that between 2011 and 2014 Ward "did with the intention of committing acts of terrorism, engage in conduct in preparation of said acts."
The second charge alleges that he gathered information "likely be useful to a person committing or preparing an act of terrorism".
Among the claims is that Ward had created a map "depicting the location of mosques within the city of Aberdeen".
Ward, a prisoner of HMP Grampian, has pleaded not guilty to the two charges. The trial, before judge Lord Burns, continues.