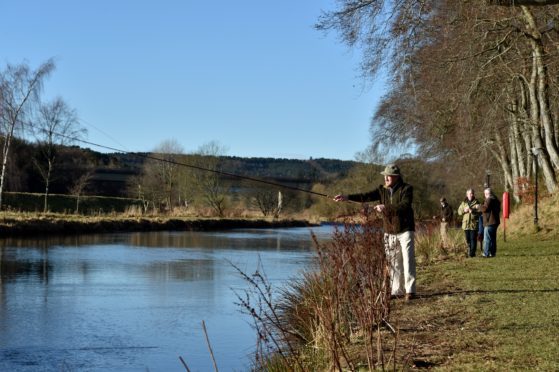 Fishermen raised a glass and toasted the start of the salmon season on the River Don at the weekend.
A formal ceremony took place on Saturday to mark the occasion, which was organised by Inverurie Angling Association.
The group met in the Kintore Arms in the morning before they were piped down to the Don Bridge.
Inverurie West Parish Church's Reverend Rhona Cathcart then said a prayer and blessed the water, a tradition which the fishermen hope will bring them good luck in the months ahead.
Former councillor Richard Cowling subsequently paid tribute to the anglers and wished them well before the group enjoyed a dram.
This year's ceremony had an added significance as it is the first since the association took over the lease of the fishings.
The riverbank land, which consists of two miles of the Don and two miles of the Ury, was previously managed by Aberdeenshire Council after it was bequeathed to the town from the Crown Estates centuries ago.
However, the lease for the land has now been passed to the association after negotiations with Fred Hay, secretary, and Ralph Green,treasurer.
Mr Green's son and committee member Ralph jun, said: "The bank now belongs to the people of Inverurie, after it potentially could have gone to another group from a neighbouring area.
"It was managed by the council for many years, but that became more difficult for them, so we have taken it on."
The season finishes on October 31.