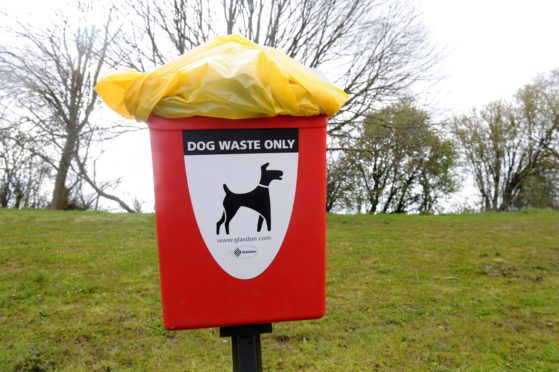 Dog wardens have been urged to take on additional patrols in the city's west end to stop the area being "blighted" by dog waste.
Aberdeen South MP Ross Thomson and Hazlehead, Queen's Cross and Countesswells councillor Claire Imrie have asked residents in the area to clean up after their pets after receiving complaints from the local community.
The pair have encouraged dog owners to always make sure they take enough poo bags with them while taking their four-legged friends on walks, and to offer friendly reminders to other owners to make sure they also tidy up.
And councillor Imrie hopes the city council's dog warden team will take on extra checks of the area too.
Under the Dog Fouling Scotland Act, it is an offence to fail to properly dispose of dog mess and those who are caught can be fined up to £100.
Councillor Imrie said: "I am asking the dog wardens to carry out extra patrols in the west end and I want to see the council run a campaign to raise awareness about this issue.
"We can learn from good practice adopted by other local authorities around the UK and ensure that this ward is not blighted by dog mess."
Mr Thomson said the issue had been brought to his attention by local residents in the area.
He said: "We are only talking about a small minority of dog owners, but the impact can be far-reaching and really unpleasant for others.
"We hope this campaign can help encourage those who are guilty of failing to clear up after their dogs to change their behaviour."