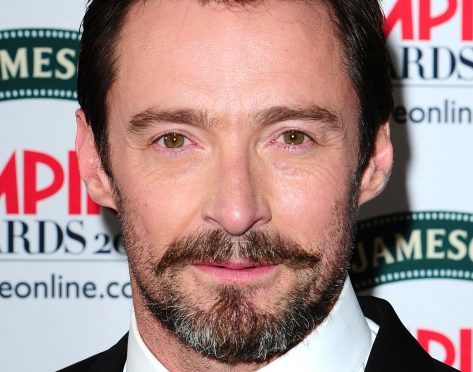 Peterhead youngsters were singing for joy yesterday after an action star acknowledged their take on one of his film hits online.
Buchanhaven Primary School pupils belted out the song This Is Me from the movie The Greatest Showman on Monday before teachers posted their take to the social media website Twitter.
There, the video found its way to the film's star, Hugh Jackman, who "liked" the post.
Last night, depute headteacher Lindsey Ritchie said the youngsters were delighted with their new found fame and hoped the Australian actor would pay them a visit in the future.
She said: "Our school is quite active on social media, and this week we've had assemblies for every class celebrating our pupils.
"Each child speaks at the assembly and the teacher shares why he or she is proud of them.
"And this year we gave each primary to perform a song that was important to them or inspire them. A few chose 'This is Me' from the film The Greatest Showman, which is all about being proud of who you are.
"We put videos from the assembly online and we were delighted that, in about 10 minutes after going up, Hugh Jackman had responded.
"We weren't expecting it, but it was a nice surprise."
The school has now extended the former X-Men star an invitation to the school to meet the pupils and even take part in one of their assemblies.
"Word has started to spread out and the primary five class that is in the video is super excited," Ms Ritchie added.
"Any time he wants to come and join in he can."
Mr Jackman has not yet responded to the invitation.