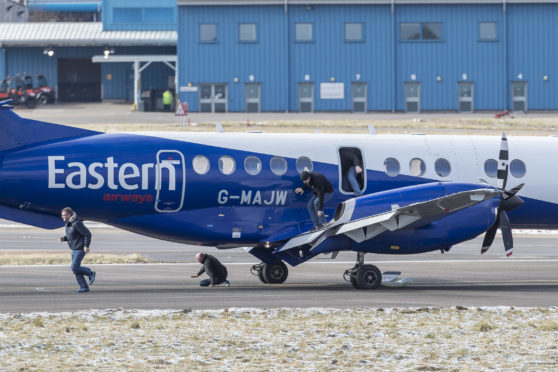 Emergency services were on standby at Aberdeen International Airport after a flight set for Shetland was forced to U-turn.
Three fire appliances were on site with other emergency services at the International Airport.
The Eastern Airways flight from Aberdeen to Sumburgh departed just before 10am this morning and was estimated to arrive at 10.50am but had to turn back due to a technical fault.
An Eastern Airways spokesperson said: "Charter flight EZE1035 from Aberdeen to Sumburgh made a precautionary return to Aberdeen following a cockpit warning indication relating to the nose landing gear.
"The Jetstream 41 aircraft with 18 passengers and three crew on board landed safely at Aberdeen at 12.35pm.
"As a precautionary measure the passengers disembarked the aircraft via an over-wing exit. Engineers will be inspecting the aircraft.
"We apologise to passengers for the inconvenience, but the safety of our passengers and crew is paramount."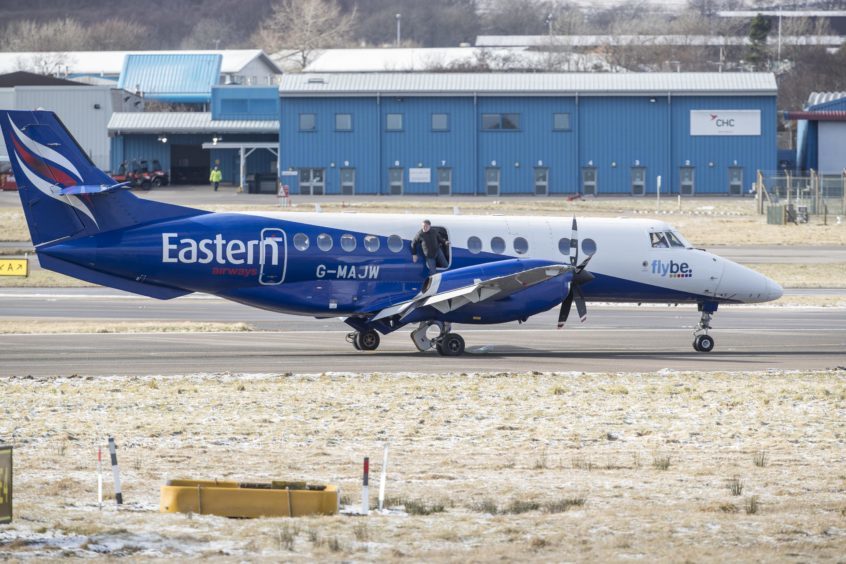 An airport spokeswoman said: "We can confirm that the Eastern Airways Aberdeen to Sumburgh flight landed safely in Aberdeen at 12.25pm after declaring a full emergency.
"All passengers on board have disembarked the aircraft and the runway is fully operational."