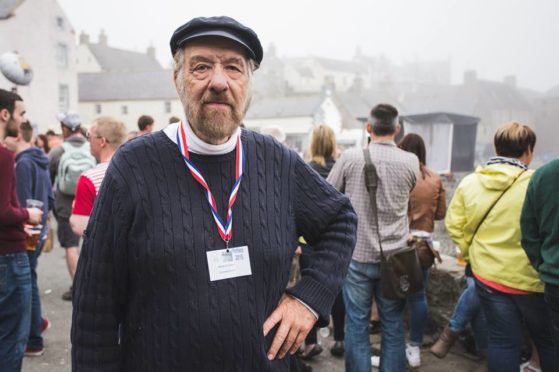 The residents of a picturesque north east community blighted by a December landslip have been told the long-awaited clear-up could finally be on the horizon.
Villagers in Gardenstown have been unable to drive to and from their houses at the foot of the village since mud and debris swept over Harbour Road.
Since then, a gate system has been installed to prevent anyone from attempting to get through the road closure.
Serious concerns have been raised that the community – dubbed a must-see by tourism chiefs – could face significant hardship if repairs are not carried out before the summer season.
Now the owner of the land that gave way has broken his silence to confirm he will meet with council chiefs within days in the hopes of thrashing out a permanent solution.
Gardenstown laird Marc Ellington, who has not previously spoken on the issues at Harbour Road, said he had been invited to meet with Aberdeenshire Council.
Mr Ellington said: "I'm going to go have a meeting down there and see what's up.
"We're going to get it cleared up later this week sometime."
News of the meeting comes a week after the council's chief executive cancelled a planned discussion with Gardenstown's community council and harbour master.
That move was criticised by local councillor Hamish Patridge who branded the delay "disrespectful".
A council spokeswoman said: "Chief executive Jim Savege is looking to confirm arrangements to meet local ward members and the chair of the community council next Thursday morning at Gardenstown to hear concerns about the disruption caused by the landslip and the exploratory works taking place, as the council seeks to find a solution."
In the meantime, controlled openings of Harbour road have been taking place over the past two weekends, from 1pm to 4pm on Fridays and 9am to 4pm on Saturdays.