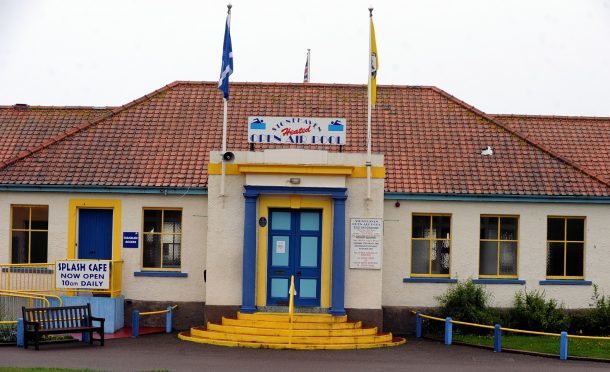 An investigation has been launched into a council-owned tourist attraction, following an accident involving a pensioner.
A man, believed to be in his seventies, was helping with the annual maintenance at Stonehaven's Open Air Pool earlier this month when he fell from scaffolding and sustained an injury to his face.
The iconic art deco facility is operated by Aberdeenshire Council and maintained by the Friends of Stonehaven Pool.
An investigation by the Health and Safety Executive has now been launched and work has stopped on the site until further notice.
An Aberdeenshire Council spokesman said: "We can confirm that a man suffered an injury at Stonehaven Open Air Pool after falling from scaffolding while painting a wall earlier this month.
"We informed the HSE at the time, and work at the site has been put on hold for the meantime."
The volunteer-led group Friends of Stonehaven Open Air Pool was formed 24 years ago when the pool was threatened with closure and is now a registered Scottish Charitable Incorporated Organisation.
It works closely with Aberdeenshire Council to "maintain and enhance" the pool, with maintenance carried out throughout the year.
A spokeswoman for the group last night declined to comment.
But chairman of Stonehaven and District Community Council, Phil Mills Bishop said he hoped the man was making a "speedy recovery".
He added: "When members of a community volunteer, they need to be trained and have proper equipment as well as being supervised. I would hope that either the group or the council would cover them with insurance."
A spokesperson for the HSE last night added the body was aware of the incident and was investigating.
Last year, more than 30,000 swimmers visited the attraction during the summer season, an increase on the previous year, ensuring it was the most successful season the pool has enjoyed in recent summers.
The Olympic-size pool, set within the listed art deco building, is filled with filtered seawater heated to 29C and offers a range of sessions during the season, including popular midnight swims.
The pool is due to open this year at the end of May and is expected to stay open until early in September.