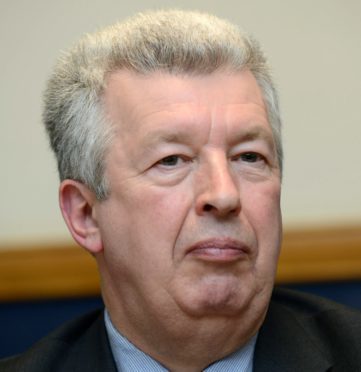 First Minister Nicola Sturgeon has said that her government will hold talks with Balfour Beatty over plans to make 25 staff redundant in Aberdeenshire.
North-east MSP Lewis Macdonald raised concerns after the construction firm said it was ending operations at its Kintore design office by the end of the month.
At first minister's question in Holyrood, the Labour politician said: "The first minister knows that Balfour Beatty holds many public sector contracts in Scotland — not the least of which is a contract on the Aberdeen Western Peripheral Route.
"Does she share my concern about the company's plans, which were announced this morning, to close its electricity substation design office at Kintore in Aberdeenshire, at the cost of the jobs there, and to bid for all future work on Scotland's electricity network from outwith Scotland?
"If the first minister shares those concerns, will she raise them with Balfour Beatty and tell the company to drop its closure plans and, instead of making workers redundant, to sit down with staff in Kintore and plan a sustainable future for its Scottish business?"
In response, Ms Sturgeon said: "Such decisions and announcements are always of concern and this one is no different.
"In direct response to Lewis Macdonald's question, I say yes, we will engage with Balfour Beatty on the matter.
"I am sure that the cabinet secretary for the economy, jobs and fair work will be happy to meet or write to Lewis Macdonald after we have had the opportunity to do that."