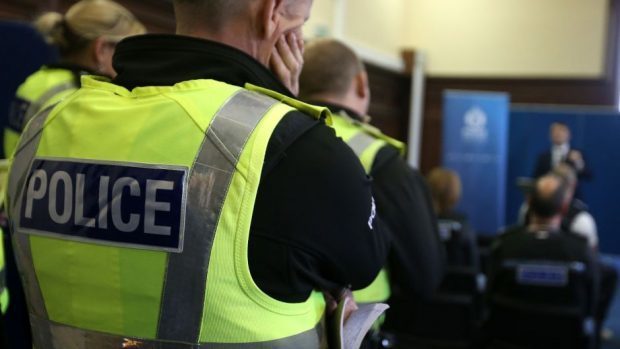 Police officers across the north-east division have charged more than 100 people in the past month with drug-related offences.
Intelligence-led operations by CID officers and local Community Policing Teams have resulted in significant seizures taking place across the region.
More than £61,000 worth of Class A drugs – including more than a kilogram of crack cocaine with a street value of £56,400 and heroin worth £5,400 – were recovered in the Guild Street area of Aberdeen.
A 35-year-old man from London was subsequently charged.
Significant quantities of crack cocaine and heroin were also recovered in the West End of Aberdeen.
Detective Chief Inspector Lorna Ferguson said: "Information provided to us about drug misuse is always taken extremely seriously and even if you think your concerns are low level I can assure you we don't treat them that way.
"Even the smallest of seizures can lead us to criminals involved higher up serious and organised crime groups, ultimately helping us detect even more serious crime.
"At a local level the criminal behaviour of those associated with drugs does not just affect them – it can affect the entire community they are operating within as a result of anti-social behaviour, violence or acquisitive crime.
"We are also working with our partners to tackle the issue of 'cuckooing', where dealers scope out easy targets – for instance vulnerable people with substance abuse problems – and take over their homes in the same way the cuckoo bird takes over another bird's nest to store or deal their drugs.
"Working alongside the NHS, local authorities and social workers we provide support to these vulnerable people who risk losing everything they have as a result of being manipulated and coerced into assisting with more illegal activity.
"Since the start of the year 320 people have been reported to the Procurator Fiscal in connection with drug charges, with 2.4kg worth of 'crack' cocaine recovered, 3.9kg of cannabis and 2.2kg of heroin. In addition more than £40,000 of cash has also been seized."