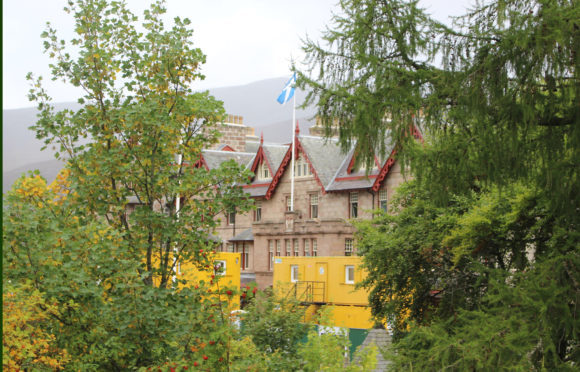 Artefacts dating back as far back as 100 years ago have been uncovered in the heart of a north-east hotel.
Construction teams working on the multimillion-pound refurbishment of the Fife Arms Hotel in Braemar discovered a variety of intriguing items while clearing the building.
An unopened bottle of whisky, mustard gas anti-burn cream and Woodbine cigarettes were all uncovered beneath the floorboards.
The bottle of whisky dated from 1907 and had been signed and dated by workmen from that time.
Inspired by the discovery, the hotels's general manager Federica Bertolini joined with local history expert Katy Fennema to enlist the help of pupils at Braemar school to leave their own little piece of history.
They have now buried a time capsule within the building.
The hope is that future generations will be given the same surprise when they dig out items from 2018 in 100 years time.
The pupils chose to fill the box with log books from the school past and present, interview transcripts with former pupils, family trees and a selection of newspapers.
Tom Addy, from the construction firm Tor, helped the children find a spot to bury the item.
One of the pupils played bagpipes while the capsule was buried and afterwards they all enjoyed a drink and biscuits while looking at the old items found under the floorboards.
Planning chiefs recently gave hotel bosses permission to convert Mayfield, a disused bed and breakfast, into staff accommodation for up to 15 people.
It is expected the renovation work will be finished in time for the venue to reopen later this year.