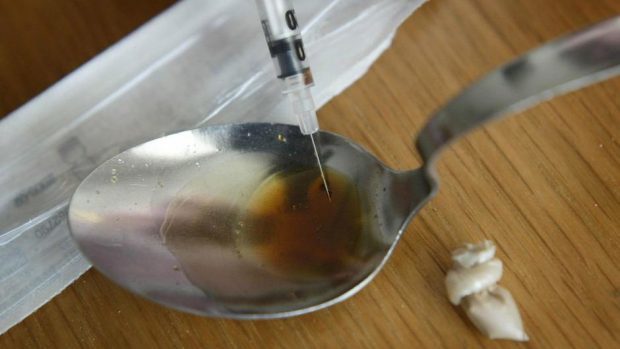 Police are working with social workers to offer vulnerable people an escape from victimisation by brutal drug dealers.
Community constables, alongside substance misuse workers, are currently helping about 30 people in Peterhead who are being exploited through the practice known as "cuckooing".
Gangs from major English cities have long identified the north-east as a potential market place for drugs.
A significant part of their activity in the region is forcing their way into peoples' homes – through fear and intimidation or by targeting potential customers – and using it as a base for expanding their operations in the area.
The force makes significant efforts to stamp out the practice across the region, but because the dealers are from other areas not known to them, they often have a head start of several weeks.
Constables Kevin Lynch and Mathew McKay, from the community policing team, have been tasked with trying to reach out to victims in the town, to give them a way out, with the help of Aberdeenshire Council's substance misuse team.
The pair make several stops on a daily basis, speaking to potential targets and also checking on people who have already been exploited.
Constable Lynch said: "If we visit someone who we believe is being used we will give them the chance to tell us and tell them that we are there to help them.
"But it also acts a warning because if they turn it down and we come back and they have drugs in the house, we will arrest them."
One person they have been helping is a heroin user in her 30s whose house was taken over for more than six months.
When the woman tried to put a stop to it she was threatened and was forced to flee her home to stay with her mother, where she remains.
"I'm still scared to go home," she said.
"They burst through my door after I refused to do what they were asking.
"They try to get to you emotionally. I was terrified they were going to do something to my daughter.
"My uncle is watching my house and he says there are still people coming to the door."
Since the woman went to the police, one man has been jailed in connection with her case.
She admiited that had jailed to put her mind at rest.
"I'm safe now, but for how long," she said.
"He's going to be in prison thinking about what he's going to do to me when he gets out."
The gangs, known as syndicates, send a group of three or four dealers to an area – often small towns like Peterhead and Fraserburgh – where they know they will not be recognised.
The perpetrators use fake names and move from one property to the next in rapid succession, making it difficult to catch them in the act.
They find a victim, usually a customer that either owes them money or someone desperate enough to accept drugs in return for giving up their home, and then send a text message with the person's address.
Users will then turn up at the address, often in their droves, and will buy product from the dealer or the person themselves.
The syndicates can have anything between two or five properties being used as bases at any one time.
If dealers do become known to the police they will be moved elsewhere if they are not convicted, with replacements sent in their place.
Anyone with information on cuckooing should contact police on 101.