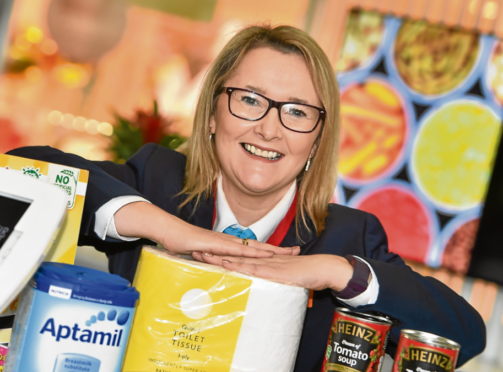 An Aberdeen shopping centre aims to tackle food poverty and help some of the city's most vulnerable people by setting up a dedicated food bank collection service.
Worrying figures published by Aberdeen City Council show 18 per cent of children in the city are now living in poverty.
Bosses at the Union Square shopping centre have decided to take their own action by setting up the collection service and inviting shoppers to contribute by donating non-perishable food such as soups, coffee, rice and tea bags.
Ryan Manson, general manager of Union Square, said: "Recent figures have brought the issue of food poverty in Aberdeen to the forefront of the public conscience.
"Union Square's permanent food bank collection point invites our shoppers and staff to provide much needed support to people going hungry every week".
The project will be supervised by Food Poverty Action Aberdeen, which will make sure the donations made at the centre are distributed to those in need.
Poverty and lack of food are an emotive subject for the people of Aberdeen with an ever increasing number forced to make requests for food packs.
Dave Simmers, CEO of Community Food Initiative North East, said: "Both the growing number of individuals and families struggling to make ends meet and the complexities of the issues and challenges they face have inspired us to raise awareness.
"Regrettably, there is considerable poverty in Aberdeen and food banks are essential when people have no other means of obtaining food.
"Most of our partners use the goods donated to either produce meals or provide emergency food parcels to support disadvantaged and vulnerable individuals and families."
According to a research done by End Hunger UK, the "hidden hunger" phenomenon is worsening across the whole of Britain, with 16% of adults either skipping or seeing someone in their household skipping meals and 14% worrying about not having enough food to eat.
Donations can be made at Union Square's customer service desk from Monday to Saturday, between 9am and 8pm and on Sundays between 11am and 6pm.