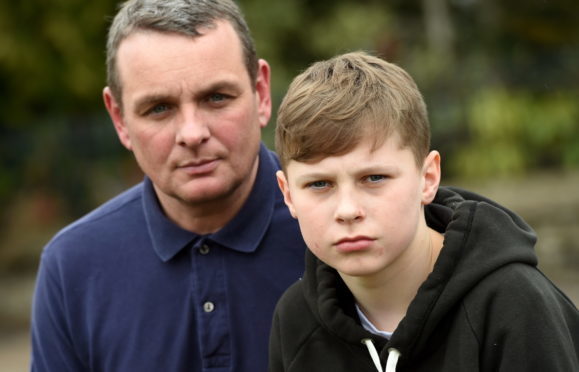 A young flight enthusiast who saved for a year to buy a drone has been left heartbroken after a struggling shop lost his prized flying machine.
Drew Ramsay, from Alford, squirrelled away every penny he could before handing over £1,100 to the retailer Maplin just before Christmas.
When the 13-year-old then had an accident with the device earlier this year he had to send it away for repairs through the electronics firm.
Within days of his sending his beloved toy away, it emerged the company was going into administration.
Maplin, which has more than 200 stores and 2,300 staff, subsequently collapsed after it failed to secure a buyer.
Now, almost two months on, Drew has yet to get the drone back despite having also paid out for repairs costing £300.
Step-dad Quentin has spent weeks trying to find out where the device is but is no closer to getting it back.
"This has been going on for six or seven weeks now," he said.
"Every time I try and contact Maplin or the administrators Pwc I get a different person.
"Drew has spent all this time trying to get the money together and now this has happened.
"I have heard from various people that they are going to look into it but it just seems to be stalling tactics now.
"We know they sent it to a firm in the Netherlands for repairs.
"It might actually be back at their offices in Rotherham, but we're now at our wit's end and don't know what to do, short of driving all the way down there and just turning up at the premises."
Mr Murray added: "Drew was adamant that he wanted the drone.
"We tried to put him off but he decided to save the money himself as it's something he's always wanted because he's interested in flying.
"To lose it is a lot for him to swallow."
Pwc confirmed it was trying to trace the device and return it to the family as soon as possible.