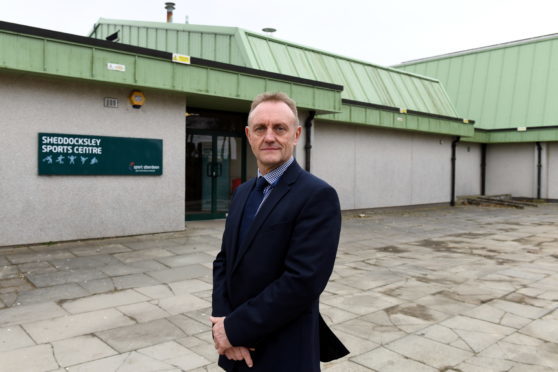 A "run down" Aberdeen sports centre is poised to undergo improvements worth £250,000 as part of plans to get people healthier.
Sport Aberdeen, which oversees several of the city's leisure facilities, aims to begin the transformation of Sheddocksley Sports Centre next month, having recently put a contract out for the work.
The project is anticipated to last for about 10 to 12 weeks, and will bring about renovations to the fitness gym which will more than double its floorspace.
The reception area will be upgraded to incorporate some comfortable seating, and the squash courts will be changed into dedicated exercise studios.
Kingswells, Sheddocksley and Summerhill councillor, Steve Delaney, said the refurbishment was badly needed – noting that the existing condition of the building was enough to put people off exercising there.
He said: "The centre has become particularly run-down in recent years, you walk in the door and then walk right back out again.
"The staff are fantastic though, and there are a lot of good things going on there.
"Following the upgrade, it will be a much more welcoming place and I hope more people will make use of it.
"I think it will soon be a wonderful asset to the community."
Sport Aberdeen said the scheme would modernise the venue and entice more people in the area to get fit.
The charity's director of operations and asset development, Keith Gerrard, said: "This is very exciting news for users, the local community and the city as a whole.
"We are committing expenditure in the region of £250,000 to make significant improvements at the venue, with premium quality equipment and a new, exciting and inclusive programming of activity."
Mr Gerrard said the body had been "quietly" discussing the improvement scheme with users and neighbouring community groups for months, but that a wider scheme seeking peoples' views on the centre would soon be launched.
He added: "We are committed to encouraging people to participate in physical activity, including those who are not currently regularly active.
"I am confident the centre, and everything it will offer, will be a real attraction to new members, alongside our loyal customer base."