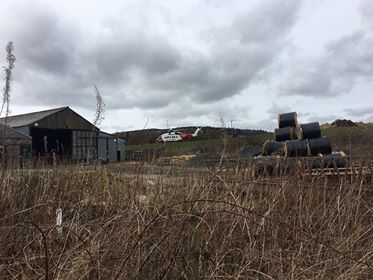 A man has been airlifted to hospital following a serious accident at an Aberdeenshire farm.
The incident happened in Lochton, just off the A957, at about 11.30am.
The coastguard confirmed a 35-year-old man had been trapped in between two machines.
A helicopter and paramedics were scrambled to the scene and transported him to the city's royal infirmary.